Community
2021 Evening of Stars Award Recipients
Our annual celebration of outstanding alumni and friends in our NC State community.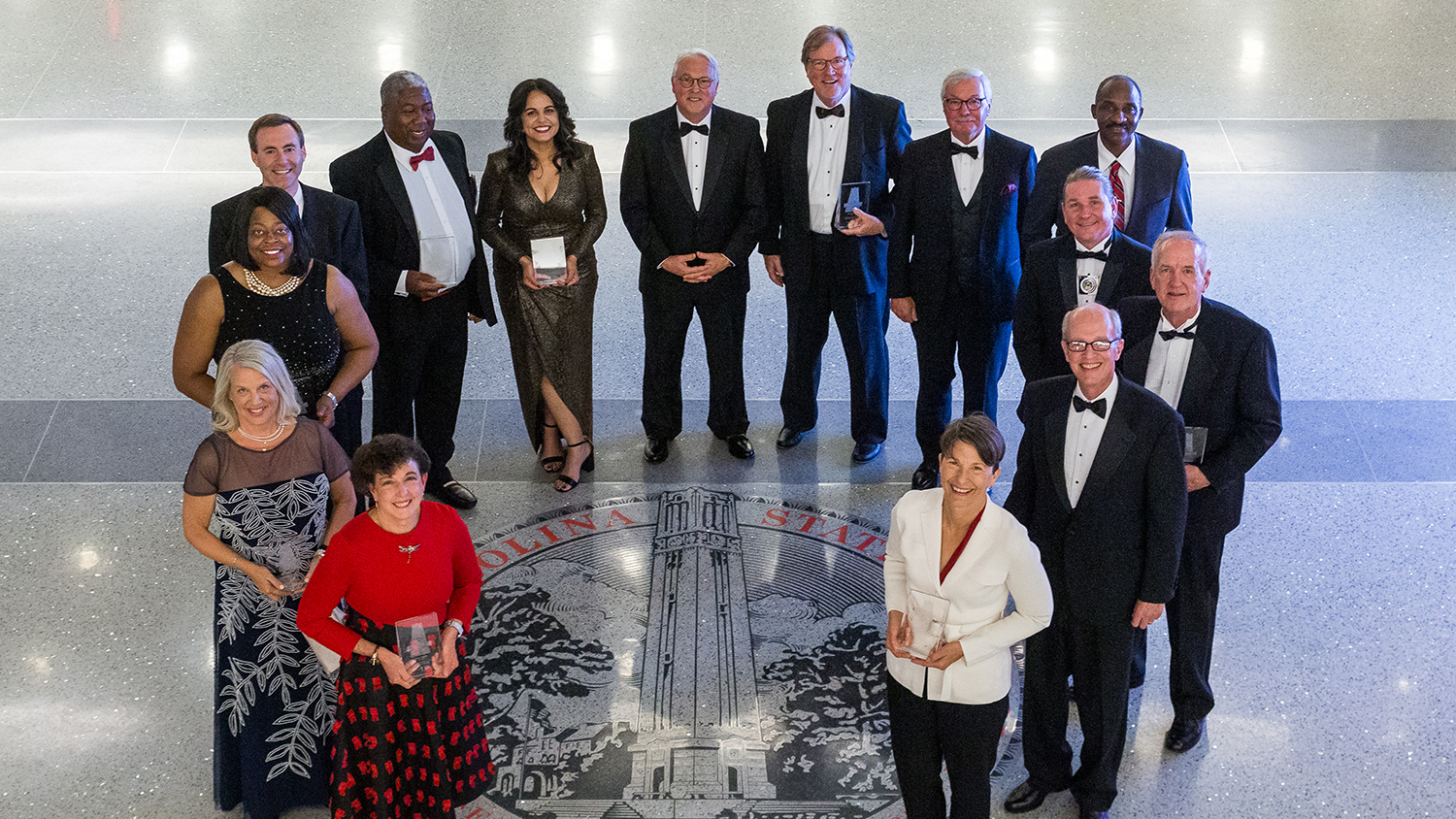 From a Skywalker to a space traveler, our alumni are an impressive Pack. We held our annual Evening of Stars gala during NC State's 2021 Red and White Week to honor alumni who continuously put the Wolfpack community first. This year's event was hosted by Jeff Gravely '85, and featured Chancellor Randy Woodson and Alumni Association Executive Directory Benny Suggs.
The sound of success is different for each of you, but collectively — like a Pack — it echoes through our alumni body and across our beautiful campus.
— Executive Director Benny Suggs
Below are the 2021 winners of the College Distinguished Alumni Awards, the Wolfpack Club's Ronnie Shavlik Award and the Alumni Association Awards.
College Distinguished Alumni Awards
Pamela Marrone | College of Agriculture and Life Sciences
Tim Peppe | College of Agriculture and Life Sciences
Charlie Suggs | College of Agriculture and Life Sciences
Brian Leonard | College of Design
Valerie Bridges | College of Education
Christina H. Koch | College of Engineering
Joe Pleasant | College of Engineering
Lonnie Poole | College of Engineering
Clare Jordan | College of Humanities and Social Sciences
Richard Bryant | Poole College of Management
Sam Cook | College of Natural Resources
Bob Starbuck | College of Sciences
Mohamed Mansour | Wilson College of Textiles
Julie Funk | College of Veterinary Medicine
Wolfpack Club Award
David Thompson | Ronnie Shavlik Award
Alumni Association Awards
Lyndenise Berdecia | Outstanding Young Alumna
Daniel Gunter III | Meritorious Service