University News
2020 Mathews Medal Winners
The Mathews Medal recognizes graduating seniors who have made NC State a better place. Meet this year's recipients.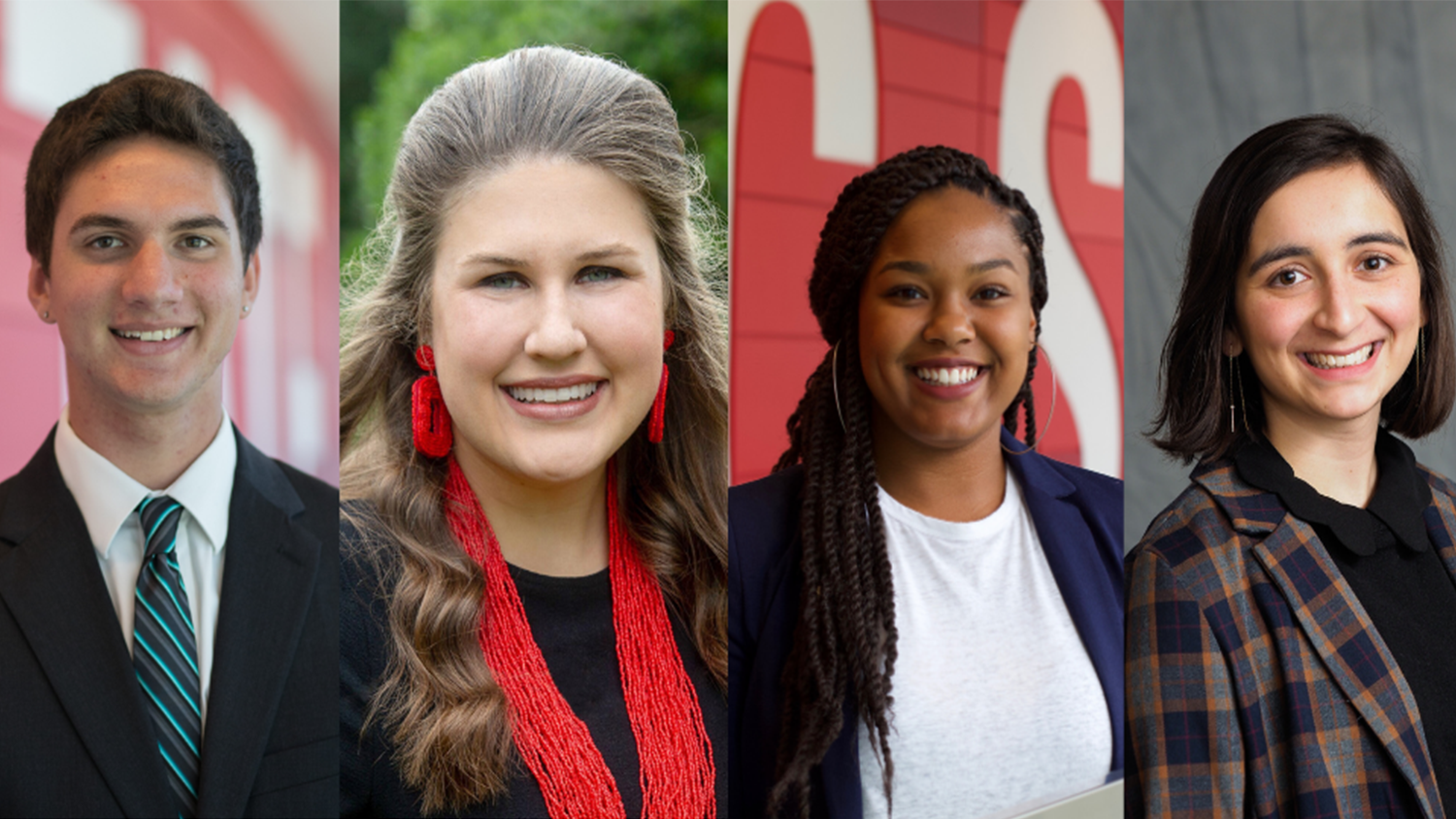 Each year, NC State names recipients of the Mathews Medal, the highest non-academic distinction awarded to NC State students. The award, administered by the Alumni Association Student Ambassador Program, recognizes seniors who have made significant contributions to the university and created a lasting legacy.
The Mathews Medal is named in honor of Walter J. Mathews, the first student to arrive on the campus of the North Carolina School of Agriculture and Mechanic Arts in October 1889. After graduation, the Buncombe County native had a career in construction, launching his own business in Goldsboro, where he served a term as mayor. When the Alumni Association Student Ambassadors launched this special student recognition, they chose Mathews because of his lifelong involvement with NC State. They also modeled the Mathews Medal after the Watauga Medal, an honor established by the NC State Board of Trustees and given annually at the Founders Day dinner to honor those who make significant contributions to the advancement of the university.
The Mathews Medal recognizes graduating seniors who will leave NC State a better place because of their service, commitment and leadership.
This Year's Recipients:
Kevin Hogan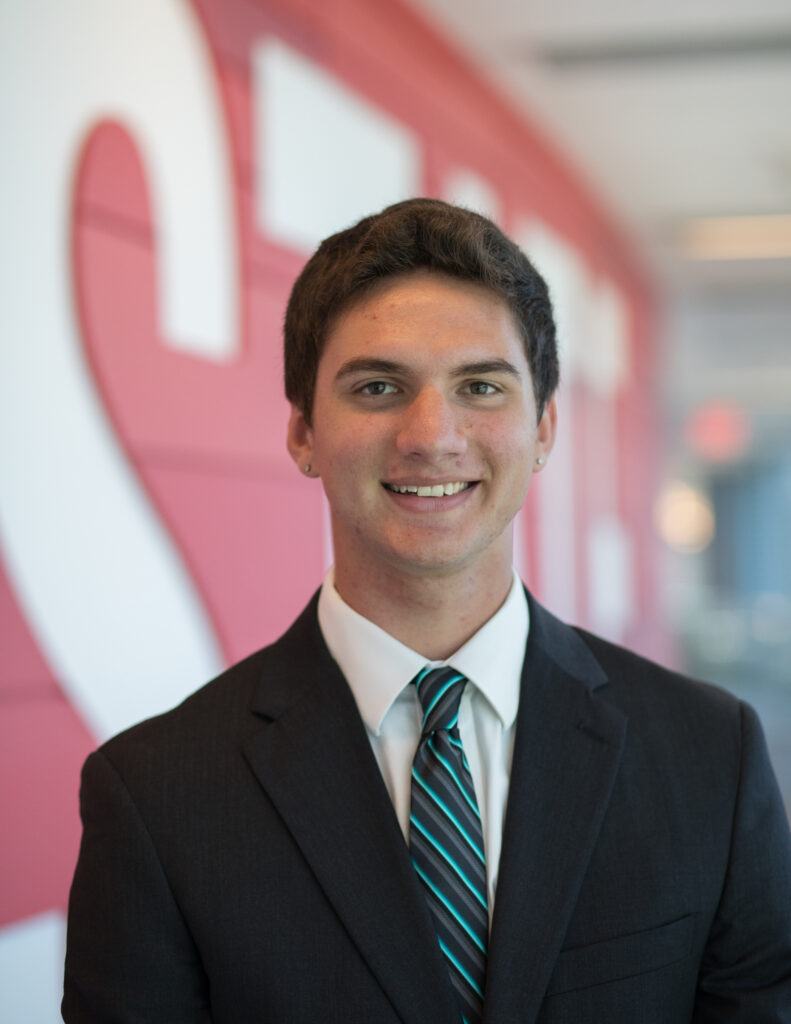 Kevin Hogan remembers what it felt like to be a first-year student transitioning to life on campus — and it's this that motivated him to serve this part of the Pack for the remainder of his time at NC State. During his first year, he worked as a community assistant in Sullivan Residence Hall where he began learning about the multitude of challenges first-year students face. Since then, Kevin has been passionate about serving this student population and being a resource to them during this formative time of their lives. Kevin has thus served as an orientation leader, a resident advisor, vice president of service for the National Residence Hall Honorary and as a senior resident advisor. In his final year at NC State, Kevin founded the first Resident Advisor Council to empower other RAs to create safe spaces for residents and provide them with the resources necessary to advocate for their needs.
Kevin has also served as a Chancellor's Aide, a founding father of Theta Chi Fraternity, an on-site coordinator for Leadershape®, an Alternative Service Break team leader, on the Packapalooza Planning Committee, and in various other leadership roles on campus. In addition to helping first-year students adjust to life on campus, Kevin has focused his efforts on developing a culture of inclusivity at NC State and cultivating spaces on campus for students to develop and grow as future leaders. Kevin has not only invested his time into caring for those around him as a student but into creating systems that will continue to serve the student body when he's an alumnus.
Miriam Kathleen (Mary Kate) Morgan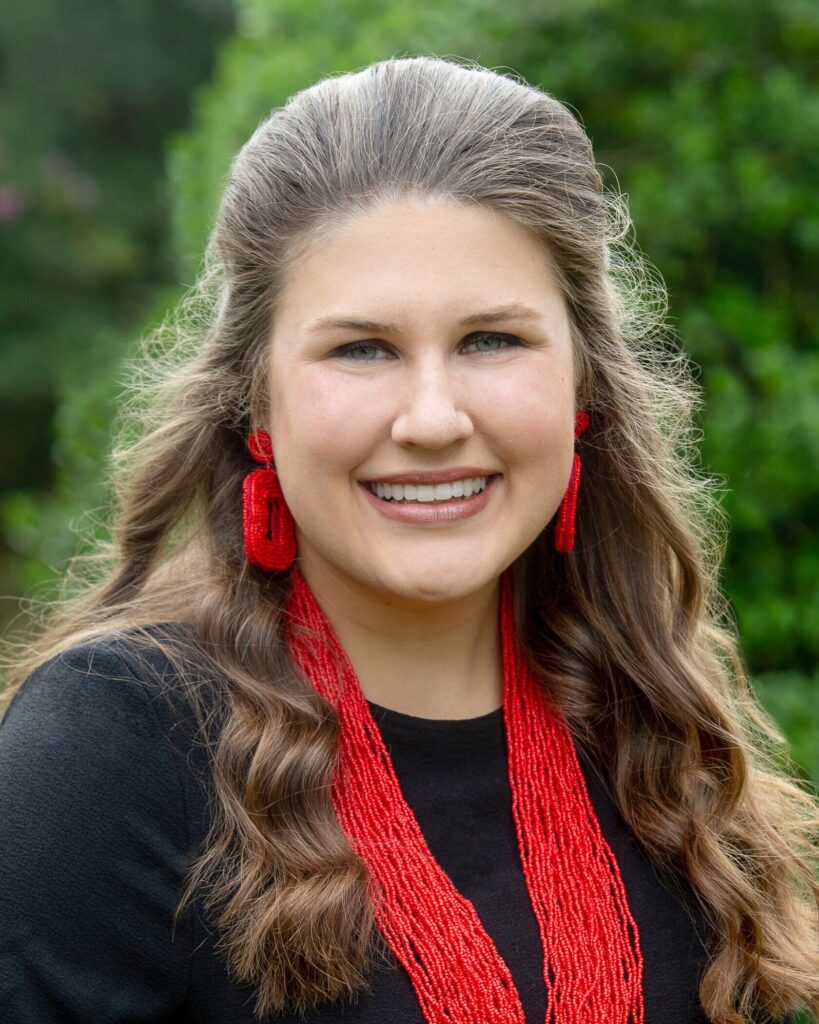 The granddaughter of NC State alums, Mary Kate Morgan has been immersed in Pack traditions since she was born. Her affection for these traditions runs deep, but it's her passion for stirring up love for them in others that marks her time at NC State. As president of the Alumni Association Student Ambassador Program and as a University Ambassador, she has recruited prospective students, helped alumni remain tethered to the university, and has developed creative programs to inspire a love for Pack traditions among fellow students. She has also served her fellow students by consistently advocating for professional development on campus. Mary Kate organized professional development workshops for her sisters as the professional chair of the Sigma Alpha Professional Agricultural Sorority and for members of the Alumni Association Student Ambassadors Program.
Mary Kate has also served as state vice president of the North Carolina FFA Association at NC State, as a North Carolina Teach Ag Ambassador, as well as in various other leadership roles. Her involvement in campus life is remarkable — but because she grew up in a rural county with a population smaller than the student body, Mary Kate initially struggled to find her place on campus. Recognizing the challenge this presents for other students who share her same roots, Mary Kate founded AEE Pack Peers, a mentorship program for incoming students in the Agricultural and Extension Education degree program to find friendship and meaningful connection with others. Wherever she goes, Mary Kate strives to view challenges as opportunities and provide meaningful experiences for others. She has left a legacy — and her heart ever holds you, NC State.
Malasia McClendon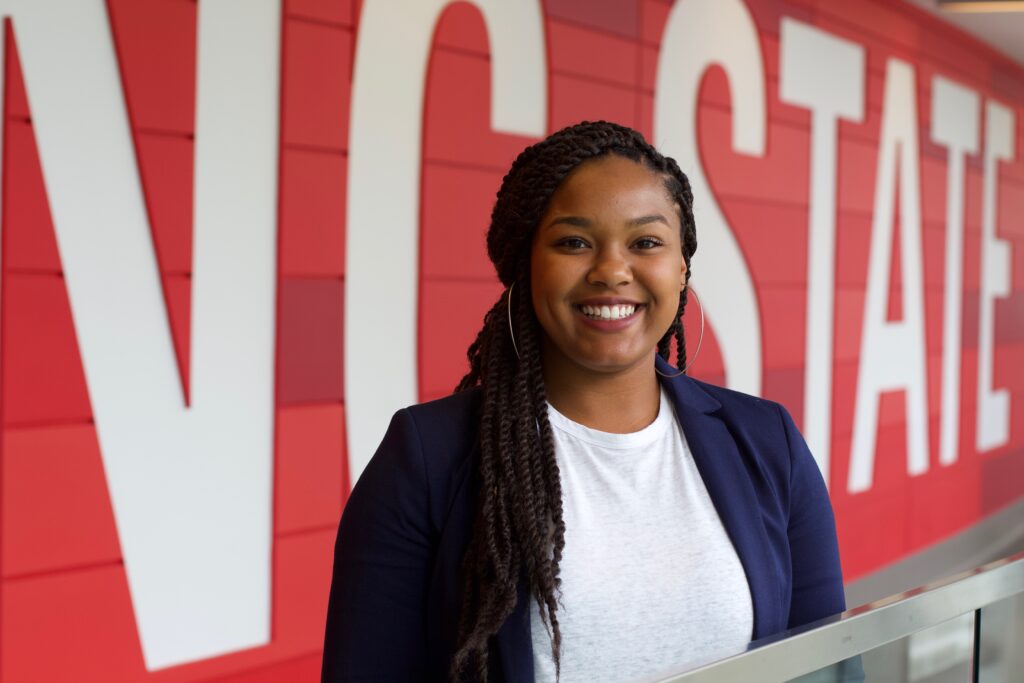 When it comes to inspiring others and giving back to the NC State community, Malasia McClendon leads the Pack. Malasia doesn't just love connecting with people; she loves investing in them. She is enthusiastic about creating safe spaces for others to learn, develop and thrive — and does this wherever she goes. While at NC State, Malasia has served as a chancellor's aide, vice president of the Kappa Omicron Chapter of Alpha Kappa Alpha Sorority and as a "Leader for Change" intern with Leadership and Civic Engagement. She also served as president of the campus chapter of The National Association for the Advancement of Colored People — a chapter she reactivated after four years of inactivity.
With a passion for public policy and giving back to the community, Malasia has committed herself to help fellow students think critically and be actively engaged participants on campus and in society. She has created opportunities for students to learn from one another, broaden their perspectives and grow as professionals.
All of this, for Malasia, is about opening doors for others and helping them see themselves as valuable. She has worked hard to help new students transition to the university, promote unity and collaboration among the student body, and develop lifelong leaders. She won the "Leader of the Pack" award and was also recognized as the "Most Outstanding Woman" in Multicultural, Diversity & Other Inclusion Initiatives. In her time at NC State, Malasia has been a mentor to many and a true leader among leaders — and for this, her legacy will live on.
Jayna Lennon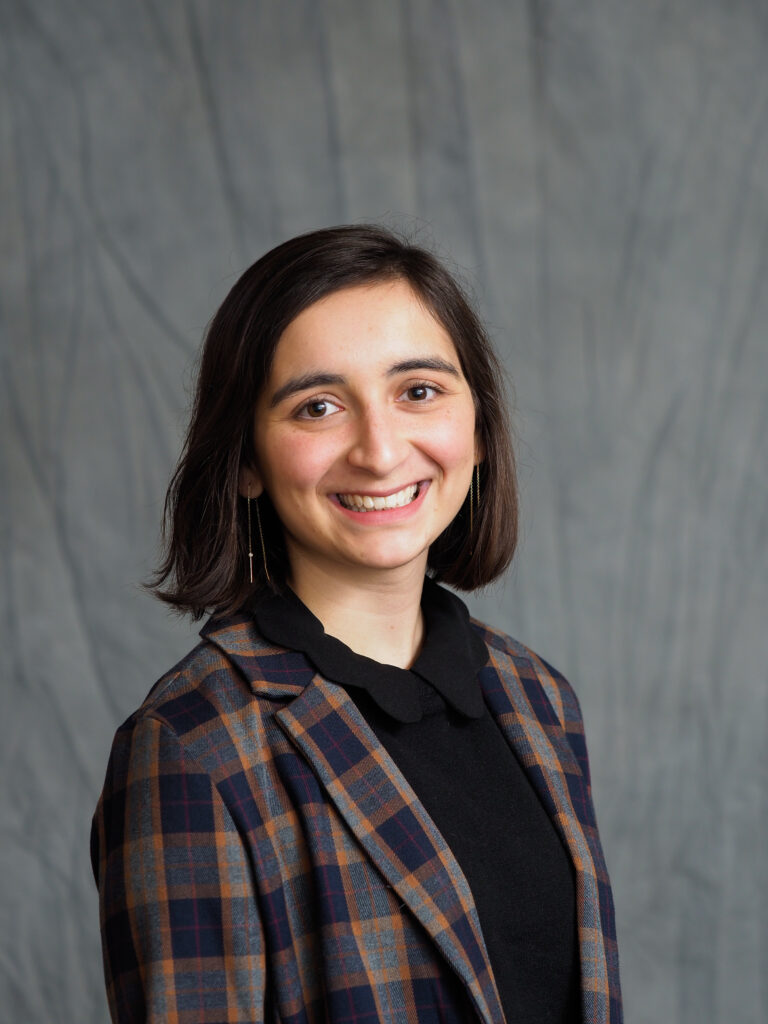 As a fierce advocate for basic needs, Jayna Lennon has changed NC State for the better — and along the way, she has set an example for fellow students by showing them what it means to honor and love the university that she holds dear. For Jayna, having pride in her school does not mean turning a blind eye to its pitfalls. Rather, it demands acknowledging the ways it needs to grow — and doing something about it. While serving on Student Government as a first-year senator, Jayna sat on the Dining Committee and first began to see the need for addressing food insecurity. Since then, Jayna has served as executive director of Feed the Pack, an organization that addresses food insecurity, and as a mental health ambassador in the Counseling Center, challenging mental health stigmas on campus, especially surrounding eating disorders.
Through her involvement and advocacy, Feed the Pack now serves 300 percent as many patrons today than it did when the pantry first opened in 2012 and has garnered more institutional support. Jayna has also served as a Park Scholarships Class Liaison and with Leadership and Civic Engagement. In all her commitments, Jayna has shown the student body how rewarding it is to fight for change, be involved in something bigger than themselves and to contribute meaningfully to a community. NC State is indebted to Jayna's engagement — and the Pack will benefit from her efforts for years to come.

– Caroline Barnhill