NC State Ring Appointments
We're bringing the TRADITION to you… by appointment.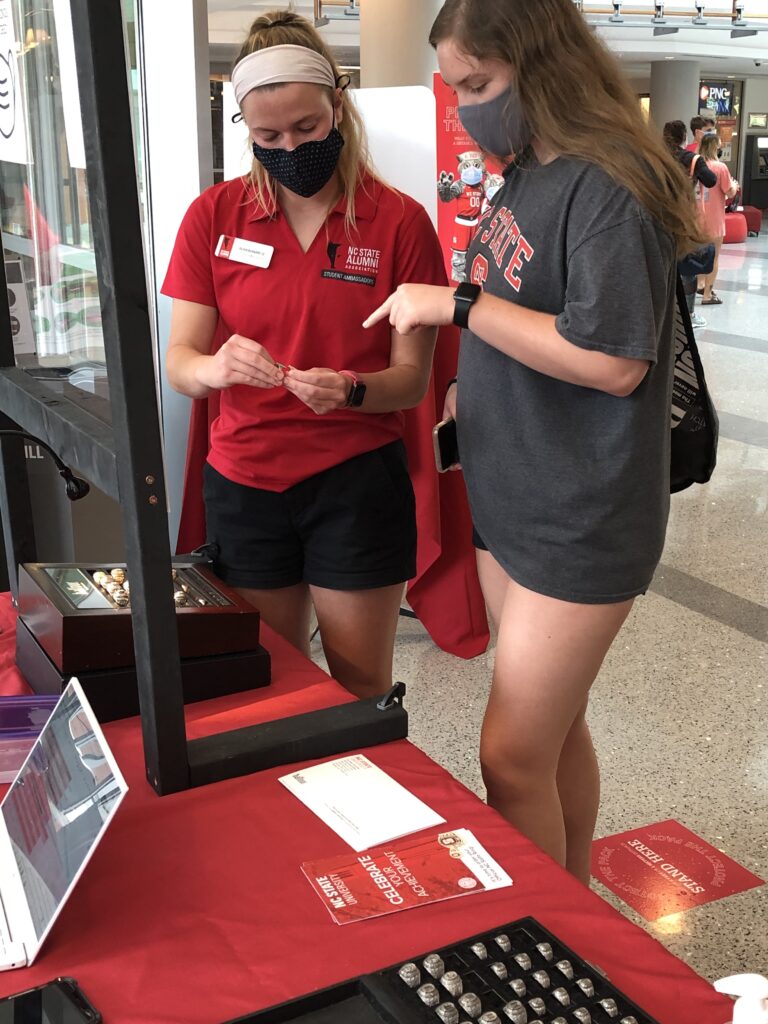 It's time to order your NC State Ring!
Need help with sizing, choosing metals, customization or payment plans? Now you can schedule an appointment in person* or virtually with Balfour and student representatives to select your special ring. Family members can even join you.
We've added more Ring Days and spaces! Balfour reps will be on campus for in person appointments at Wolfpack Outfitters in Talley Student Union each Wednesday and Thursday from 11 a.m. to 4 p.m. through Oct. 15.
Sign up now for your in person appointment!
Virtual appointments are available by request. Contact ncstatering@ncsu.edu for scheduling.
ORDER BY OCT. 18** to receive FREE shipping and participate in the Belltower Ring Tradition.
Plans are underway to continue our Belltower Ring Tradition in early December. Your ring will be placed in the Shrine Room to connect today, tomorrow and forever with the spirit of the Wolfpack! Order by Oct. 18 to include your NC State Ring in the Belltower event. More details to come.
The NC State Alumni Association and Wolfpack Outfitters are proud to bring the NC State Ring Collection to you. You've earned it!
*Face coverings are required. Hand sanitizer will be provided. Please practice safe social distancing during your appointment.
**Free shipping offer available Sept. 9 – Oct. 18, 2020, on all NC State Ring purchases.
Questions? Contact ncstatering@ncsu.edu.