Utah's Mighty National Parks
October 17 to 23, 2021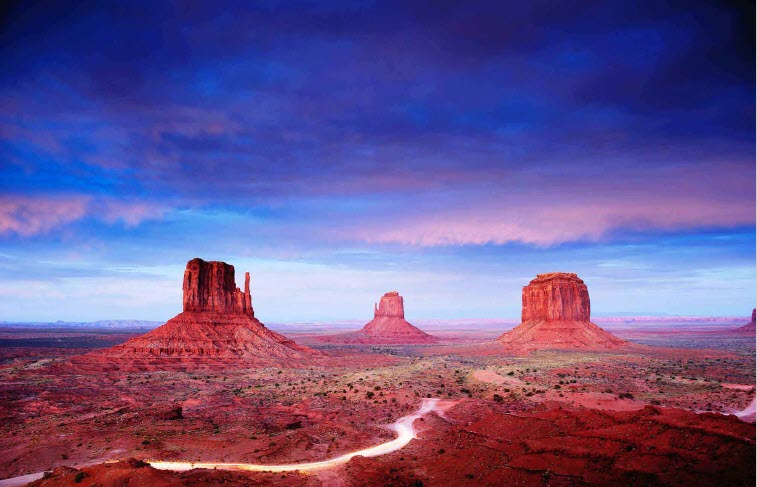 Starting Price: $3,199 per person (with discount below), double occupancy, airfare included from Raleigh-Durham. Call for pricing from your hometown.
Special Note: Make your final payment by check prior to the final payment due date and receive $400 per couple or $200 per person booking discount.
Activity Level: Moderate
Travel type: Land
Tour Partner: Premier World Discovery.
Brochure: Download PDF
Reservations: To ask questions or make a reservation with a credit card, call WolfTreks Travel Manager Kathy Hart at 919-515-0508.
Explore Utah's Mighty National Parks, renowned for awe-inspiring views, impressive rock formations and otherworldly landscapes that must be seen to be believed. Enjoy five nights at one-hotel on this relaxed tour that features Canyonlands & Arches National Parks along with Dead Horse Point State Park and Monument Valley.
Begin your tour with a scenic byway drive from Grand Junction to Moab. Enjoy a Colorado River cruise to view the canyon walls and ancient Indian petroglyphs. Explore Canyonlands National Park, carved by Utah's two mightiest rivers. Stand 2,000 feet above a gooseneck in the Colorado River at Dead Horse State Park for a breathtaking view of vertical cliffs. Visit and walk along one of our country's great national parks to see the stunning collection of natural sandstone formations at Arches National Park. Journey on a guided, scenic drive to explore the Monument Valley Navajo Tribal area and experience one of the most majestic points on Earth. View the areas oddly shaped monoliths, buttes and mesas of red sandstone and stop at famous John Ford's point, the location of many classic Westerns. Conclude your tour with a wine tasting and a cowboy cookout with incredible views of the surrounding mesas.
Friends and Family Welcome!
You don't have to be an NC State graduate to travel with WolfTreks!
Let's Get Social
For all the latest WolfTreks news, traveler photos and travel tips, join our Facebook group and follow us on Instagram.
WolfTreks Mailing List
Join our WolfTreks mailing list to receive trip brochures and email information.