Journey Through Israel
October 14 to 24, 2022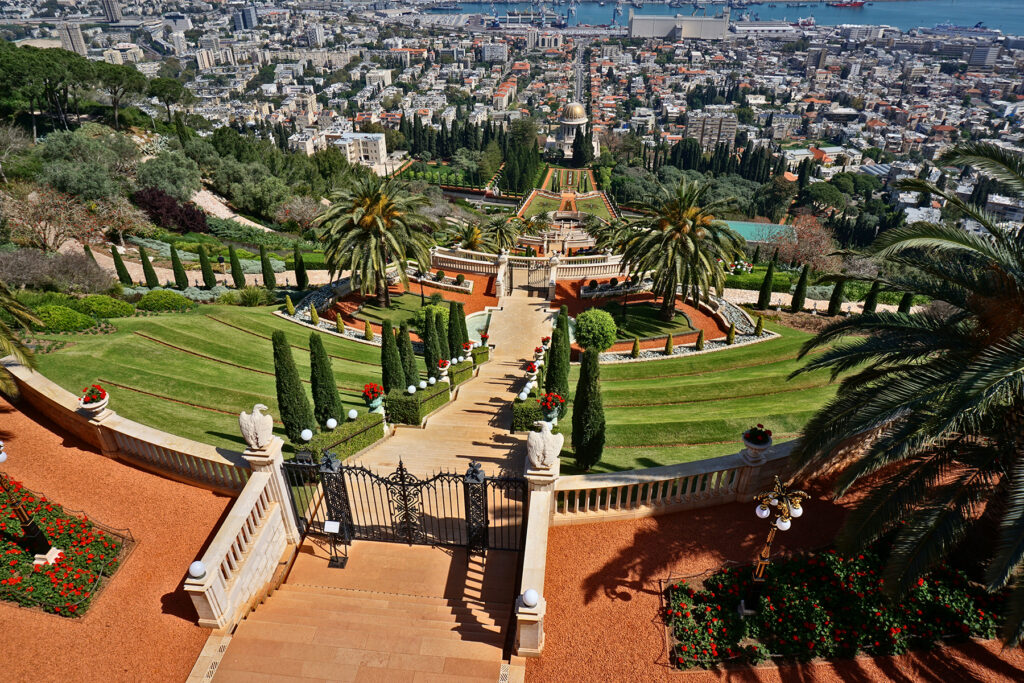 Starting Price: $4,995 per person, air not included
Activity Level: Moderate
Travel Type: Land
Optional Add-Ons: Jordan Post-Tour
Tour Partner: Orbridge
Brochure: Download PDF
More information: NC State + Orbridge website
Reservations: To ask questions or make a reservation, call WolfTreks Travel Manager Kathy Hart at 919-515-0508 or book online using this link.
Step back in time to the ancient world of the Middle East, where overwhelming history and architecture tower over the present day. Embrace the endless layers of spiritual and religious icons dotting this Holy Land, as well as numerous cultural and natural wonders.
Visit Israel and the West Bank, learning from Israelis and Palestinians, and engaging with multiple perspectives to shed light on a turbulent region. See some of the most sacred sites of the three major monotheistic religions: Christianity, Islam, and Judaism. Embrace the stunning panoramic view of the Bay of Haifa from Mount Carmel.
At Rosh HaNikra on the Mediterranean coast, take a scenic cable-car ride down to the sea grottoes to explore the fascinating geological formations that developed over thousands of years. Tour Jericho, known as the oldest city in the world with settlements dating back to 9000 BCE. Admire the stunning mosaics among the remains of Hisham's Palace and visit an ancient Greek Orthodox monastery built into the face of the Mount of Temptation. Peruse the extensive archaeological ruins at Beit She'an, including a 7,000-seat Roman amphitheater and a Byzantine bathhouse.
Spend a full day exploring Jerusalem's Old City, its highlights including the Western Wall, Dome of the Rock, Via Dolorosa, and the Church of the Holy Sepulchre. In Bethlehem, visit the Church of the Nativity and the Shepherds' Field before viewing the graffiti art on the border wall. Learn about life in Palestine at Tent of Nations, an educational and environmental family farm.
Friends and Family Welcome!
You don't have to be an NC State graduate to travel with WolfTreks!
Let's Get Social
For all the latest WolfTreks news, traveler photos and travel tips, join our Facebook group and follow us on Instagram.
WolfTreks Mailing List
Join our WolfTreks mailing list to receive trip brochures and email information.