Flavors of Sicily
October 7 to 15, 2022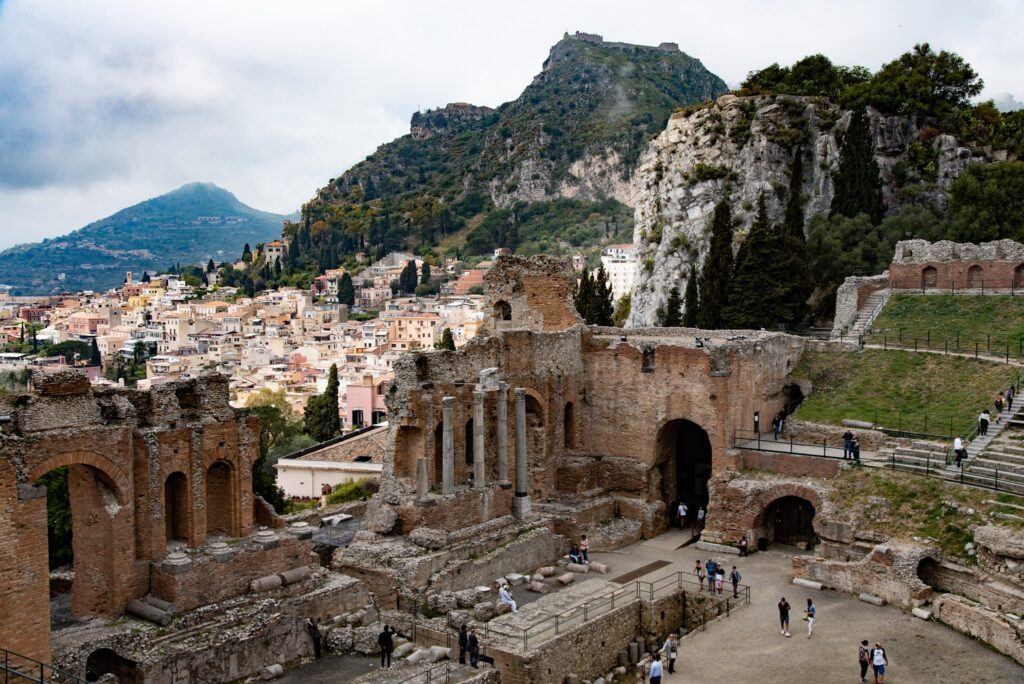 Starting Price: $4,995 per person, double occupancy, airfare not included
Group Size: 28
Activity Level: Moderate
Travel type: Land
Add-Ons: Rome Pre-Tour and Palermo Post-Tour
Tour Partner: Orbridge
More Information: NC State + Orbridge website
Reservations: To ask questions or make a reservation, call WolfTreks Travel Manager Kathy Hart at 919-515-0508 or book online using this link.
What could be more inspiring than a journey to Sicily highlighted by visits to renowned archaeological sites, delicious cuisine and wine, and a fabulous private villa selected as our home base? With your small group (maximum 26 guests), enjoy seven nights at the splendid seaside hotel, Mazzarò Sea Palace.
This comprehensive program will provide an intimate, immersive approach to an authentic cultural and culinary experience. We'll converse with winemakers whose vineyards thrive on the flanks of Mount Etna and enjoy their boutique wines paired with savory antipasti. 
Visit Sicily's archaeological masterpieces—the ancient theatres of Taormina and Siracusa, and the UNESCO World Heritage Site of Villa Romana del Casale mosaics in Piazza Armerina. Explore Mount Etna, a natural marvel and UNESCO World Heritage Site.
The beautiful landscapes of Sicily are populated by the spirits of ancient Greeks and the Romans who found paradise on this island. Excellent guides will lead us on many memorable discoveries of Sicily's celebrated past. 
Friends and Family Welcome!
You don't have to be an NC State graduate to travel with WolfTreks!
Let's Get Social
For all the latest WolfTreks news, traveler photos and travel tips, join our Facebook groupand follow us on Instagram.
WolfTreks Mailing List
Join our WolfTreks mailing list to receive trip brochures and email information.