Canada & New England: Eastern Seaboard Stars
October 1 to 11, 2022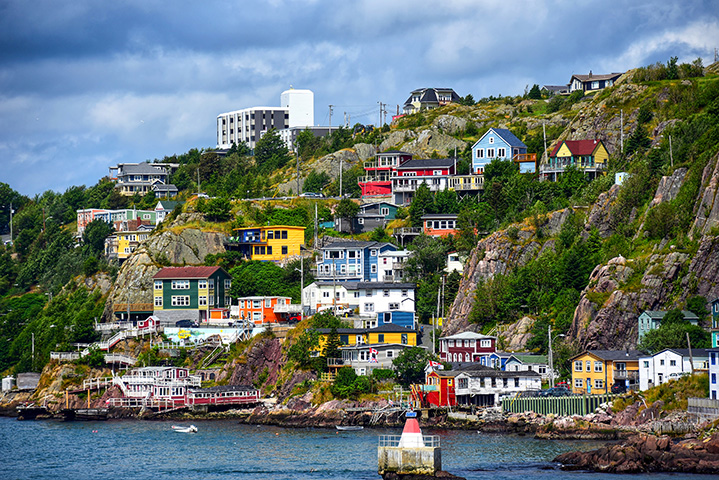 Starting Price: $4,199 per person, double occupancy, air included
Activity Level: Moderate
Travel Type: Ocean Cruise, Ship Diagram: Insignia
Optional Add-On: New York Pre-Cruise and Montreal Post-Cruise
Tour Partner: Go Next
Brochure: Brochure PDF
More information: NC State + Go Next website
Reservations: To ask questions or make a reservation with a credit card, call WolfTreks Travel Manager Kathy Hart at 919-515-0508.
Come sail the coasts of Canada and New England! As the leaves turn spectacular reds and yellows, make your way from New York to Montréal aboard Oceania Cruises' Insignia. In Newport, set out on a schooner as you sail the Narragansett Bay and learn the history of the region's famous residents. Sample fresh-caught seafood in Portland, then cruise to Saint John, where you can catch a glimpse of the Reversing Falls—a mesmerizing tidal phenomenon.
Get a taste of Nova Scotia in Sydney as you try a sampling of local brews in downtown pubs. And in Saguenay, indulge your flair for the French—enjoy a flamboyant performance at the Théâtre Palais Municipal depicting the founding of the area. Before you end your cruise, stop in Québec City for high tea at the iconic Château Frontenac.
Friends and Family Welcome!
You don't have to be an NC State graduate to travel with WolfTreks!
Let's Get Social
For all the latest WolfTreks news, traveler photos and travel tips, join our Facebook group and follow us on Instagram.
WolfTreks Mailing List
Join our WolfTreks mailing list to receive trip brochures and email information.