Byzantine Antiquity
September 3 to 14, 2022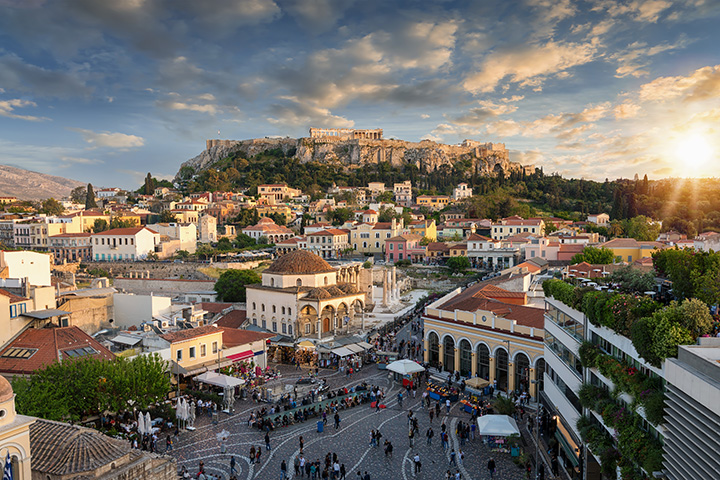 Starting Price: $3,699 per person, double occupancy, airfare included
Activity Level: Moderate
Travel Type: Ocean Cruise, Ship: Riviera
Optional Add-On: Venice Pre-Cruise
Tour Partner: Go Next
Brochure: Brochure PDF
More information: NC State + Go Next website
Reservations: To ask questions or make a reservation with a credit card, call WolfTreks Travel Manager Kathy Hart at 919-515-0508.
Whether you're a history buff, a wine connoisseur or a sun bather, the eastern Mediterranean covers all the bases! Come immerse yourself in the history and culture of Croatia, Montenegro, Greece and Turkey on this 10-night cruise aboard Oceania Cruise's Riviera. Go local in Split and cook some coastal cuisine with Croatian villagers as you partake in country festivities. Take a tuk-tuk ride around the Bay of Kotor, and in Chania, swim and snorkel or stretch out in the sun.
Sample vintage vino at a renowned winery in Santorini, where the house-dotted cliffs are the perfect backdrop for a glass of Brusco. In Athens and Ephesus, indulge your historic side as you make your way through ruins and relics. And take in the pleasures of Istanbul—meander the spice markets or make a stop at the Blue Mosque.
Friends and Family Welcome!
You don't have to be an NC State graduate to travel with WolfTreks!
Let's Get Social
For all the latest WolfTreks news, traveler photos and travel tips, join our Facebook group and follow us on Instagram.
WolfTreks Mailing List
Join our WolfTreks mailing list to receive trip brochures and email information.