Black Hills, Badlands and Legends of the West
August 24 to 30, 2022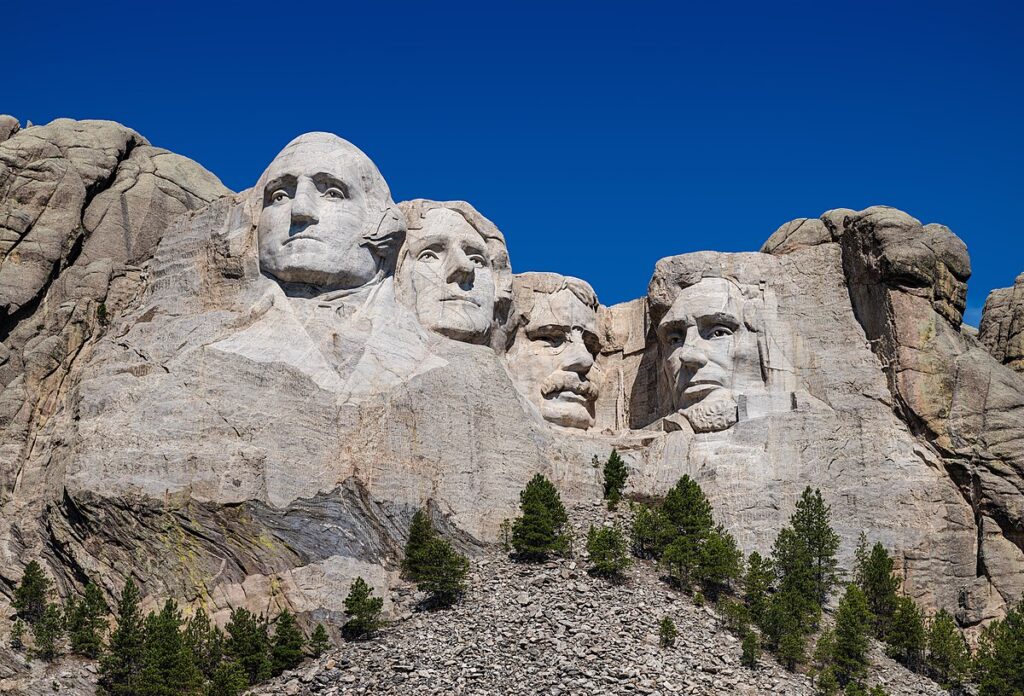 Starting Price: $3,199 per person (with discount below), double occupancy, airfare included from Raleigh-Durham. Call for pricing from your hometown.
Special Note: Make your final payment by check prior to the final payment due date and receive $200 per couple/$100 per person booking discount.
Activity Level: Easy
Travel type: Land
Tour Partner: Premier World Discovery
Brochure: Brochure PDF
Reservations: To ask questions or make a reservation, call WolfTreks Travel Manager Kathy Hart at 919-515-0508.
Join us on this action packed, fun-filled and historical adventure to the Wild West, featuring six nights at one hotel in Rapid City, South Dakota. The highlights are numerous, starting with the incredible Mount Rushmore National Memorial that is centered around a sculpture carved into the granite face of Mount Rushmore in the Black Hills in Keystone, SD. Mount Rushmore was selected because it has the advantage of facing southeast for maximum sun exposure. Here see the awesome sculptures of Washington, Jefferson,
Roosevelt and Lincoln. Then visit Crazy Horse Memorial, still in progress, a giant mountainside sculpture of the famous Indian Chief astride his pony. Custer State Park is famous as a wildlife preserve that features a herd of 1,500 free roaming buffalo. You will experience a thrilling Buffalo Jeep Safari in search of some of the herd.
Visit Devil's Tower National Monument in Wyoming and historic Deadwood, S.D., the 1876
rough-and-tumble gold camp and gambling town where Wild West legends Wild Bill Hickok and Calamity Jane made history. Enjoy a visit to The Mammoth Site, a working paleontological site and museum containing the largest concentration of Columbian and Woolly mammoths ever found in their primary context (where they died). Explore Badlands National Park, containing spectacular examples of weathering, erosion, fantastic ridges, cliffs and canyons of variegated color.
Enjoy a trip back in time on an authentic narrow-gauge railroad dating back to the Black
Hills Gold Rush. The Journey Museum traces the geology of the Black Hills and tells the
story of the people who inhabited these lands. Enjoy dinner at the K-Bar S Ranch, which is
nestled in the beautiful Black Hills. Later, we will experience Mt. Rushmore at night to see
this American treasure illuminated in a whole new light to conclude your legendary tour.
Friends and Family Welcome!
You don't have to be an NC State graduate to travel with WolfTreks!
Let's Get Social
For all the latest WolfTreks news, traveler photos and travel tips, join our Facebook group and follow us on Instagram.
WolfTreks Mailing List
Join our WolfTreks mailing list to receive trip brochures and email information.