Passions & Pursuits: Golfing in Southern France
September 20 to 28, 2023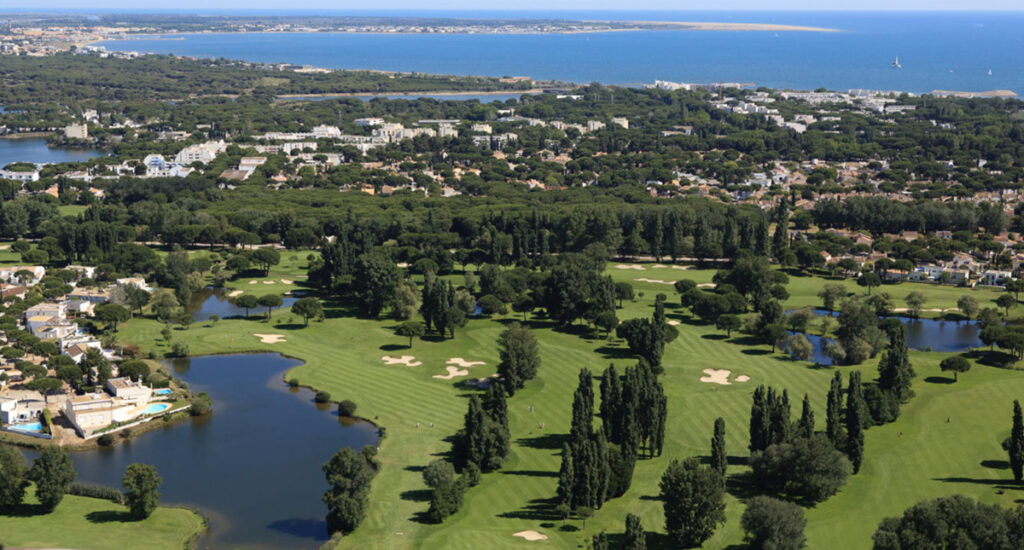 Embark on a cruise along the meandering rivers Rhône and Saône with prime opportunities to experience golf and the local culture of southern France. Accompanied by an expert golf professional, you'll visit select courses that provide a superb golfing experience, combining beautiful natural settings with technical challenges. Enriching land excursions, enticing gourmet meals, and luxury ship accommodations abound in this epic journey through one of the most breathtaking parts of the world.
Program Highlights
Enjoy seven nights' deluxe accommodations onboard the Amadeus Provence, featuring gourmet dining and onboard facilities including a swimming pool and lido bar, alfresco glass-shielded River Terrace, gym, hair salon, and massage room.
Relax aboard the riverboat in luxurious communal spaces and admire the passing landscapes of picturesque villages and famous wine regions.
Delight in the unique itinerary flexibility to spend time your way off the boat, with all golf, some golf, or no golf options.
Enjoy the two exciting (and included) rounds of 18-hole golf at Golf de la Bresse and Golf de Beaune Levernois. Upgrade, if desired, to play up to five rounds of golf at additional courses with the Deluxe Golf Track (additional fee applies).
Choose to golf at the two included rounds and then participate in immersive shore excursions (Hybrid Track), or omit all golf activity for the full Shore Excursions Track.
All participants of the program enjoy the city of Lyon, as no golfing activities take place that day. Savor a morning guided tour of Lyon, France's culinary capital and third largest city. Revel in this UNESCO World Heritage city that's home to Beaujolais wine and is the second biggest center for the Renaissance after Florence. See the legendary Les Halles de Paul Bocuse, an indoor food market bustling with vendors and gourmet food.

Other shore excursions include the following for those who aren't golfing during these activities:
Explore Beaune and Tournus, including a wine tasting at Patriarches Cellars.
Follow in the footsteps of Van Gogh in Arles, a picturesque town steeped in history that dates back to a Greek settlement. See the provincial countryside that inspired works of the artist.
Discover Ardèche Gorge, known as the "Grand Canyon of Europe," where impressive limestone cliffs tower over the river below.
Join fellow guests at the Champions Cocktail ceremony to celebrate achievements and on the last evening on board, partake in the festive Captain's Gala Dinner.
Friends and Family Welcome!
You don't have to be an NC State graduate to travel with WolfTreks!
Let's Get Social
For all the latest WolfTreks news, traveler photos and travel tips, join our Facebook group and follow us on Instagram.
WolfTreks Mailing List
Join our WolfTreks mailing list to receive trip brochures and email information.