Trans-Siberian Railway
June 14 to 27, 2022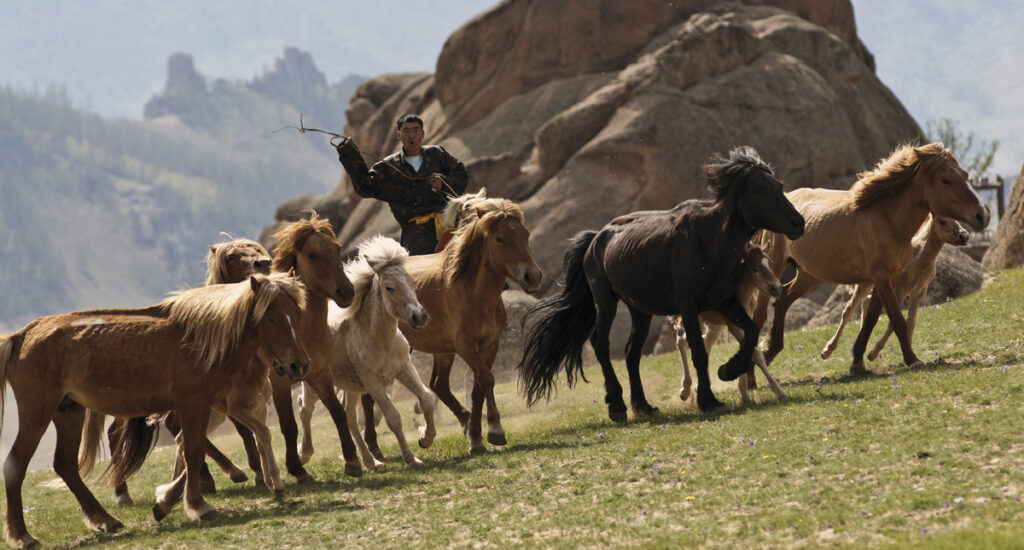 Starting Price: $9,995 per person, double occupancy, air not included
Activity Level: Moderate
Travel Type: Land and rail
Optional Add-Ons: Beijing Pre-Tour and St. Petersburg Post-Tour
Tour Partner: Orbridge
Brochure: Downloadable PDF
More information: NC State + Orbridge website
Reservations: To ask questions or make a reservation with a credit card, call WolfTreks Travel Manager Kathy Hart at 919-515-0508 or book online using this link.
Join WolfTreks for an unparalleled journey through history on the Trans-Siberian Railway—a legendary network of rails. Enjoy modern amenities, comfortable lodging and exciting excursions as you leisurely traverse two continents by private train during this epic adventure through the Mongolian steppes, along the remote shores of Lake Baikal and deep into Russia.
Traveling by rail through the diverse eastern Siberian countryside is slow and rewarding, accented by a cultural cornucopia both on and off the train. With local guides at each stop, explore city highlights such as the Choijin Lama Temple and Gandan Monastery, the Okhlopkov Drama Theatre and Taltsy Museum, and Russia's crown jewel: the Kremlin.
Your rail accommodations for this journey are on board the private Tsar's Gold, likely the most comfortable way to travel on the Trans-Siberian Railway. As the outside panorama glides by, engage with fellow travelers to discover respective cultures, partake in vodka tastings and traditional toasts, and learn a bit of the Russian alphabet during language presentations. During city overnights, relax in the modern comforts of four- and five-star properties featuring luxurious amenities, restaurants and common areas.
Family and Friends Welcome
You don't have to be an NC State graduate to travel with WolfTreks!
Let's Get Social
For all the latest WolfTreks news, traveler photos and travel tips, join our Facebook group and follow us on Instagram.
WolfTreks Mailing List
Join our WolfTreks mailing list to receive trip brochures and email information.