Stunning Scotland: Highlands and Islands
August 6 to 15, 2022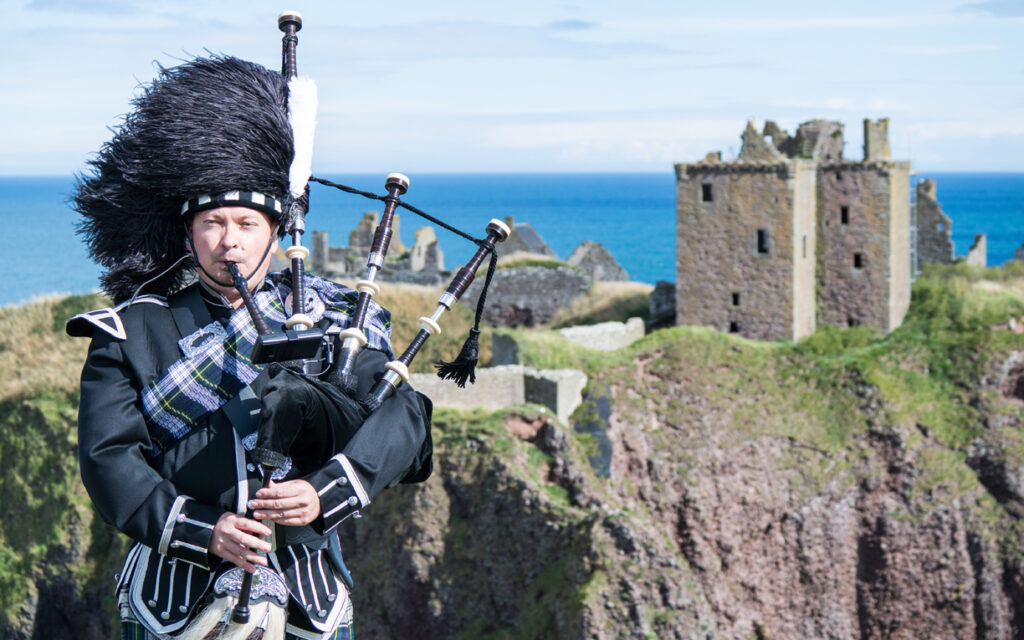 Starting Price: $5,495 per person, double occupancy, airfare not included
Activity Level: Moderate
Travel type: Land
Add-Ons: Dublin Pre-Tour and St. Andrews Post-Tour
Tour Partner: Orbridge
Brochure: Download PDF
More information: NC State + Orbridge website
Reservations: To ask questions or make a reservation, call WolfTreks Travel Manager Kathy Hart at 919-515-0508 or book online using this link.
Join us as we explore the inspiring history, exuberant culture and fascinating sites of Scotland—from the bustling cities of Glasgow and Edinburgh, to the windswept islands of Skye and Arran—and the Highlands themselves.
While many travel destinations rightfully claim unique charm, how many share the unicorn as their national animal? Experience the pure magic that is Scotland by cruising the infamous Loch Ness to Inverness, sampling heavenly spirits refined over centuries and taking in the iconic music that illustrates the tales of this extraordinary land. Wander cobblestoned streets on panoramic city tours, explore fascinating castles, tour the southern area of the Isle of Skye, visit delightful shops to browse works crafted by skilled masters and perhaps even try on a traditional tartan or two.
This journey provides private access to Culloden Battlefield and Kelvingrove Art Gallery and Museum, plus behind-the-scenes access to Glamis Castle. An additional optional excursion allows guests with Scottish heritage an opportunity to delve deep into their ancestry and connect with Scotland's history on a personal level.
Accommodations for this grand adventure offer welcoming properties dotting the countryside, each providing splendid Scottish hospitality and the comforts of home.
Friends and Family Welcome!
You don't have to be an NC State graduate to travel with WolfTreks!
Let's Get Social
For all the latest WolfTreks news, traveler photos and travel tips, join our Facebook group and follow us on Instagram.
WolfTreks Mailing List
Join our WolfTreks mailing list to receive trip brochures and email information.