Oberammergau
July 19 to 29, 2022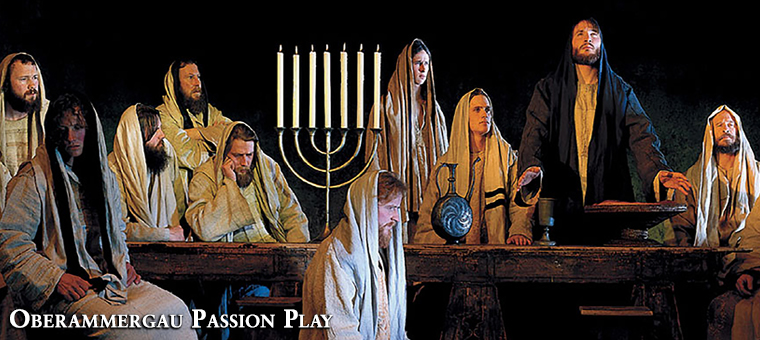 Starting Price: From $4,295 per person until Dec. 31, 2021; $5,295 afterwards. Airfare is not included.
Activity Level: Moderate
Travel type: River cruise, Amadeus Star ship diagram
Tour Partner: Gohagan & Company
Brochure: Download PDF
Reservations: To ask questions or make a reservation, call WolfTreks Travel Manager Kathy Hart at 919-515-0508.
Every 10 years, nestled in a fir-green valley of the Bavarian Alps, the residents of the quaint village of Oberammergau stage one of the world's greatest dramatic spectacles, the extravagant Passion Play with a cast of more than 2,000 and a history that encompasses nearly four centuries. Join us on this momentous journey to experience the time-honored theatricality of the 42nd production of the Passion Play in Oberammergau, coupled with a scenic Danube River cruise aboard the deluxe Amadeus Star through four countries in the heart of Europe.
Our customized itinerary combines this historic cultural event, a stirring dramatic experience that draws spectators from around the world, with rich artistic and architectural legacies that recall the glories of the mighty Roman and Habsburg empires. By exclusive arrangement, special tickets for reserved seating unavailable to the general public have been procured to ensure your full enjoyment of this rare performance, in which the citizens of Oberammergau portray the story of Jesus Christ at the open-air Passionsspielhaus (Passion Play Theater), one of the world's largest stages. During your cruise, revel in the beauty of the quintessential European countryside as you wind past storybook villages and medieval castles. Enjoy opportunities to visit a host of UNESCO World Heritage sites, including storied Budapest and its Castle Quarter; the cosmopolitan city of Vienna; the palatial summer estate of the Habsburgs, Schönbrunn Palace and Gardens; and Salzburg, renowned for its artisan charm and as the backdrop for The Sound of Music. Immerse yourself in Bratislava's well-preserved medieval past, the 900-year-old traditions of Melk's Benedictine Abbey and Munich, the capital of all things Bavarian.
This unique, once-in-a-lifetime travel opportunity is an exceptional value and, with limited capacity, is certain to sell out quickly. Make your reservation while space is still available!
Friends and Family Welcome
You don't have to be an NC State graduate to travel with WolfTreks!
Let's Get Social
For all the latest WolfTreks news, traveler photos and travel tips, join our Facebook group and follow us on Instagram.
WolfTreks Mailing List
Join our WolfTreks mailing list to receive trip brochures and email information.