Medieval Montage: Baltics & Scandinavia
July 20 to 31, 2022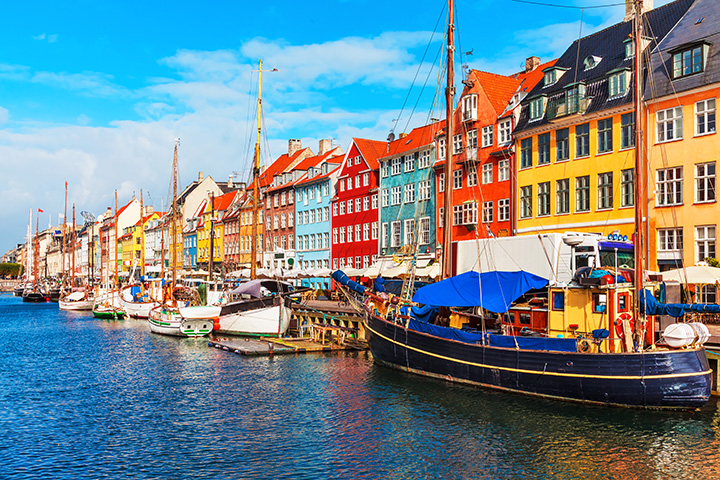 Starting Price: $4,049 per person, double occupancy, airfare included
Activity Level: Moderate
Travel Type: Ocean Cruise, Ship Diagram: Marina
Optional Add-On: Copenhagen Pre-Cruise and Stockholm Post-Cruise
Tour Partner: Go Next
Brochure: Brochure PDF
More information: NC State + Go Next website
Reservations: To ask questions or make a reservation with a credit card, call WolfTreks Travel Manager Kathy Hart at 919-515-0508.
Discover the beauty of Scandinavia and the Baltics on this 10-night journey aboard Oceania Cruises' Marina. From Copenhagen to Stockholm, this voyage packs in the history and culture of 10 countries who traded borders throughout the centuries. Hop on a historic train ride through the German countryside, or see the Berlin Wall. Head into Gdańsk, where the Museum of the Second World War is second to none and the waterfront cafés are the perfect spot for a pierogi nosh. From Klaipėda to Riga to Tallinn, get a taste of Baltic heritage: old Lithuanian fishing villages, grand boulevards of German Art Nouveau buildings, artisans working amber, and winding walks through moody medieval streetscapes. A voyage highlight: two days in St. Petersburg. Cruise its canals and see its onion-domed cathedrals and palaces. Before bidding farewell to Marina, stop off in Helsinki for must-see modern architecture and souvenir snapshots at the open-air market.
Friends and Family Welcome!
You don't have to be an NC State graduate to travel with WolfTreks!
Let's Get Social
For all the latest WolfTreks news, traveler photos and travel tips, join our Facebook group and follow us on Instagram.
WolfTreks Mailing List
Join our WolfTreks mailing list to receive trip brochures and email information.