Majestic Switzerland: Interlaken & Vevey
July 27 to August 5, 2022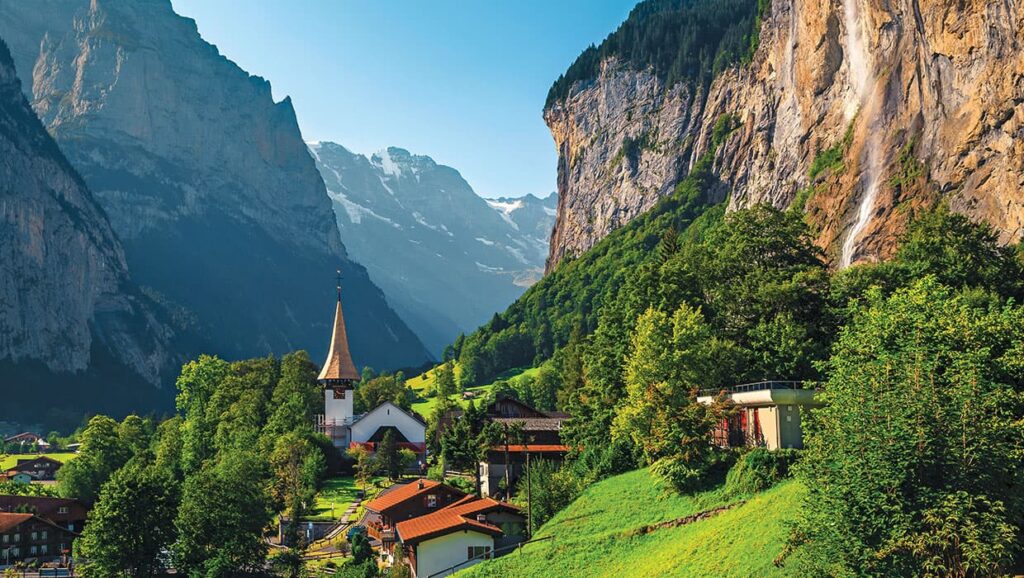 Starting Price: $4,445 per person. VAT is an additional $295. Book before Feb. 15, 2022, using offer code [SAVE215], to save $250. Save another $250 by booking before March 15. Airfare is not included.
Special Note: Limited to 24 travelers.
Activity Level: Moderate
Travel type: Land
Tour Partner: Alumni Holidays International (AHI)
Brochure: Download PDF
More information: NC State + AHI website
Reservations: To ask questions or make a reservation, call WolfTreks Travel Manager Kathy Hart at 919-515-0508 or book online using this link.
Welcome to the fantasy trip for which you've been waiting. From the traditional resort town of Interlaken to Vevey along Lake Geneva, this journey showcases a Swiss portrait of emerald valleys, snowy peaks, glacial lakes and cozy villages. Experience both French-speaking and German-speaking regions of Switzerland. Thrill to spectacular vistas from cable cars, cog wheels and gondolas, and breathe in fresh Alpine air. Whether standing in awe of the mighty Matterhorn or stretching your legs along flower-filled paths, you will celebrate every moment of your Swiss Alps journey.
Friends and Family Welcome
You don't have to be an NC State graduate to travel with WolfTreks!
Let's Get Social
For all the latest WolfTreks news, traveler photos and travel tips, join our Facebook group and follow us on Instagram.
WolfTreks Mailing List
Join our WolfTreks mailing list to receive trip brochures and email information.