European Coastal Civilizations
May 2 to 11, 2022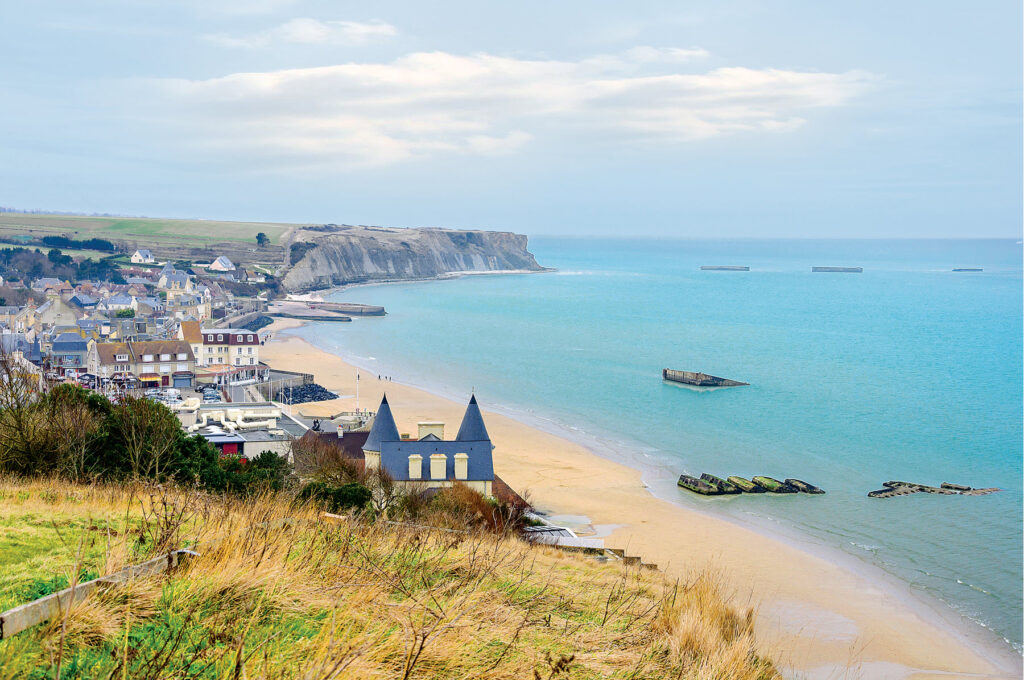 Starting Price: From $5,395 per person. Airfare is not included.
Activity Level: Moderate
Travel type: Small-ship cruise
Tour Partner: Gohagan & Company
Brochure: Brochure PDF
Reservations: To ask questions or make a reservation, call WolfTreks Travel Manager Kathy Hart at 919-515-0508. This trip is fully booked. Call if you would like to be added to the wait list.
Explore the storied legacies and dynamic cultures of coastal Portugal, Spain, France and England and commemorate the historic D-Day landings on this uniquely designed itinerary. Cruise for eight nights from Lisbon aboard the exclusively chartered, five-star small ship Le Dumont-D'Urville, with access to ports unavailable to larger vessels and only 92 suites and staterooms, each with a private balcony. Visit three UNESCO World Heritage sites and conclude with a memorable cruise up the legendary River Thames to spend one night aboard the ship near London's illustrious Tower Bridge. Special guest Dwight D. Eisenhower II, grandson of General and President Dwight D. Eisenhower, accompanies you to the hallowed beaches of Normandy. Cruise along Spain's ruggedly beautiful Costa Verde,explore spirited Oporto in Portugal's renowned port wine country and walk in the footsteps of ancient pilgrims on the Way of St. James in Santiago de Compostela. Observe the intriguing juxtaposition of old and new in Bilbao and visit Frank Gehry's iconic Guggenheim Museum. Tour Mont-Saint-Michel's astounding abbey, the jewel of medieval France. Lisbon pre-program and London post-program options.
Friends and Family Welcome
You don't have to be an NC State graduate to travel with WolfTreks!
Let's Get Social
For all the latest WolfTreks news, traveler photos and travel tips, join our Facebook group and follow us on Instagram.
WolfTreks Mailing List
Join our WolfTreks mailing list to receive trip brochures and email information.