Cuba Discovery
February 28 to March 5, 2022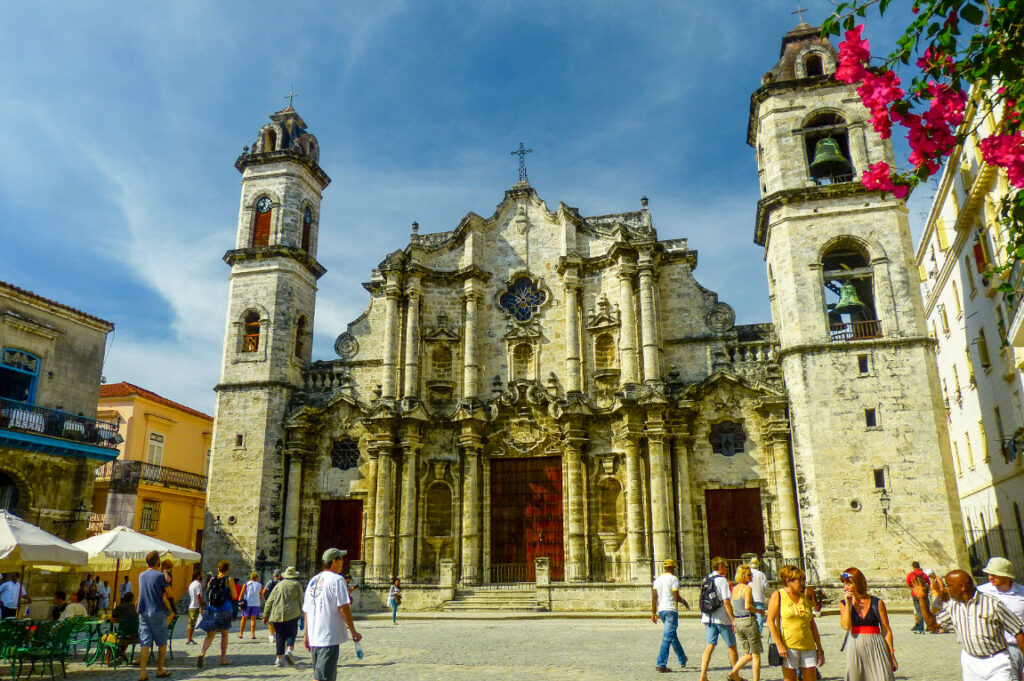 Starting Price: $4,049 per person, double occupancy, air included from Raleigh-Durham. Call for pricing from other departure cities.
Activity Level: Land
Tour Partner: Premier World Discovery
Brochure: Cuba Discovery
Reservations: To ask questions or make a reservation with a credit card, call WolfTreks Travel Director Kathy Hart at 919-515-0508.
Note: This trip is a People to People Program that is officially authorized.
Located 90 miles off the coast of Key West, Florida, Cuba is an island brimming with vibrant art, soul-stirring music and villages cloaked in colonial charm. Cuba, once again accessible to American travelers, is a country begging to be explored. Travel with us to the largest Caribbean island nation and discover a country with a population as warm and scintillating as its tropical climate and colorful arts.
Begin your journey in Havana, Cuba's enigmatic capital city. Old Havana, nearly 500 years old, is a UNESCO World Heritage Site and home to the largest collections of Spanish-Colonial architecture in the Americas. Learn more about the Plaza de la Revolucion, the center of Cuban political life where millions of Cubans listened to speeches of Fidel Castro.
Continue the tour with a fascinating visit and guided tour from a local cigar expert to the La Corona Cigar Factory. Learn about the history and the process of hand rolling Cuban cigars. Enjoy a performance by the amazing Habana Compas Dance Group. Interact with the students and teachers to learn more about the Cuban dance culture. Tour the famous Nacional Hotel, once Havana's flagship hotel that has hosted celebrities and world leaders, such as Winston Churchill and Frank Sinatra, during its heyday.
Travel out of Havana and into the rural Cuban countryside to the Vinales Valley. It is located in the western-most mountainous range in Cuba and declared a UNESCO World Heritage Site. This region is known for its stunning scenery, a landscape of prehistoric-looking flat-top mountains, as well as "mogotes", tobacco plantations, caves and rivers. Visit Ernest Hemingway's Farm, Finca La Vigia (meaning 'lookout house'). The Nobel Prize winner lived with his wife, Martha, on this beautiful property for 21 years. View the perfectly preserved home where the Hemingways' personal furniture and belongings remain intact.
Friends and Family Welcome!
You don't have to be an NC State graduate to travel with WolfTreks!
Let's Get Social
For all the latest WolfTreks news, traveler photos and travel tips, join our Facebook group and follow us on Instagram.
WolfTreks Mailing List
Join our WolfTreks mailing list to receive trip brochures and email information.