Circle of Japan
April 4 to 15, 2022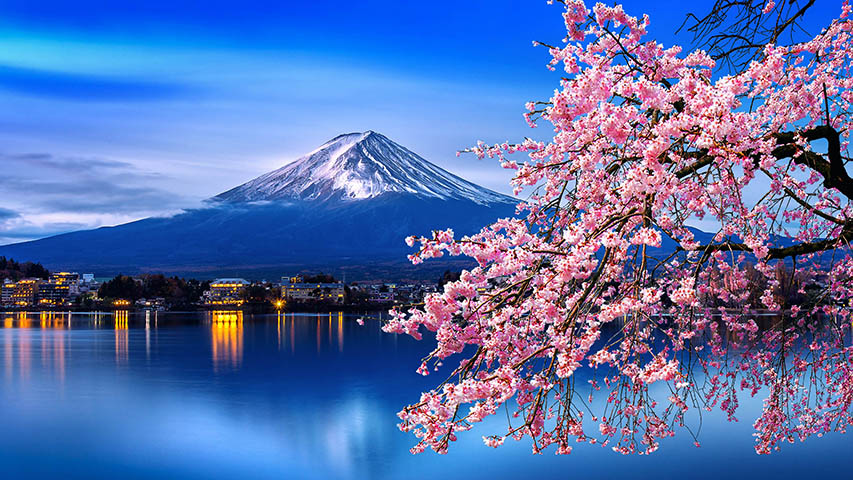 Starting Price: $5,099 per person, double occupancy, air included
Activity Level: Moderate
Travel Type: Ocean Cruise
Optional Add-On: Tokoyo Pre-Tour
Tour Partner: Go Next
Brochure: Download PDF
More information: NC State + Go Next website
Reservations: To ask questions or make a reservation with a credit card, call WolfTreks Travel Manager Kathy Hart at 919-515-0508.
Come join us for a memorable exploration of Japan and South Korea aboard an extraordinary ship, Oceania Cruises' Nautica.
You'll begin your journey in metropolis Tokyo and set sail for Shimizu. Walk through the pine groves of Miho or enjoy spectacular views of Mount Fuji from the lush, forested hill of Nihondaira. Visit the breathtaking temples and shrines of Japan's old imperial capital, Kyoto. View the skeletal A-bomb Dome in Hiroshima. In Moji, take a stroll along the waterfront promenade lined with historic buildings, cafés, restaurants, and museums. At the Hongbeopsa farming temple in Busan, explore the renowned large Buddha statues at the Main Buddha Hall while walking along a water lily path, or experience a traditional Korean tea ceremony conducted by one of their monks. Discover remnants of old Nagasaki. Journey into the countryside near Kagoshima and see streets lined with samurai homes.
Take it easy knowing Oceania is setting the highest industry standards for health, wellness, and safety––allowing you to focus on taking jaw-dropping photos and creating unforgettable memories
Friends and Family Welcome!
You don't have to be an NC State graduate to travel with WolfTreks!
Let's Get Social
For all the latest WolfTreks news, traveler photos and travel tips, join our Facebook group and follow us on Instagram.
WolfTreks Mailing List
Join our WolfTreks mailing list to receive trip brochures and email information.