Chilean Wonders
February 28 to March 11, 2022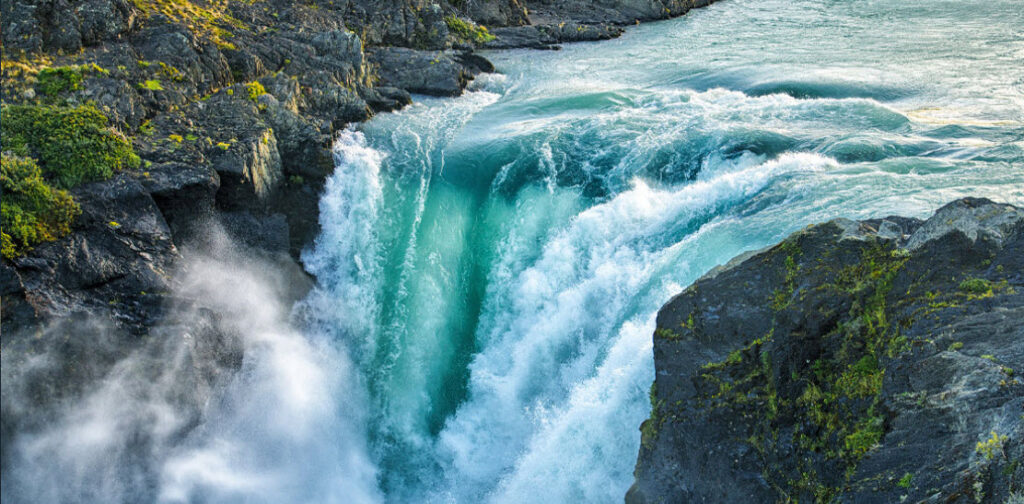 Starting Price: $5,045 per person, air not included. VAT/Port fees are an additional $395. Book before Dec. 31, 2021 to save $250 per person.
Activity Level: Moderate
Group Size: Small Grouop
Duration: 11 days
Travel Type: Land
Tour Partner: Alumni Holidays International (AHI)
Brochure: Download PDF
More information: NC State + AHI website
Flights: AHI can assist with air arrangements.
Reservations: To ask questions or make a reservation, call WolfTreks Travel Manager Kathy Hart at 919-515-0508 or book online using this link.
Explore beguiling Chile, where each region of this slender country reveals fascinating contrasts. From the central area's dynamic capital to the South's serene lakes and Patagonia's fabled fjords and glaciers near the end of the world, bask in Chile's irresistible natural beauty and warm culture!
Chilean Ranch Visit. Meet Chile's cowboys, huasos,who will demonstrate the horsemanship required in rodeo, the national sport. Feast on tasty grilled dishes at an asado, then enjoy live folk music and the cuenca, the national dance.
Santiago. Explore this sophisticated, stimulating city, noted for its distinctive neighborhoods and eye-catching blend of colonial and modern architecture. Grasp the human cost of the nation's turbulent past at the Museo de la Memoria y los Derechos Humanos, which poignantly chronicles the human rights violations of Chile's military dictatorship from 1973–1990. On a scenic tour, see the presidential seat, Palacio de la Moneda; the Plaza de Armas; the National Museum of Fine Arts and more. Linger for awhile in buzzing, hip Bellavista, where the famed poet, Pablo Neruda, once lived. Sample the enticing flavors and ingredients of Chilean cooking on a guided visit to the lively Mercado Central.
Chiloé Island. Ferry across the Chacao Channel to this picturesque island. Begin in Chacao and admire its pretty town square and local church. In Ancud, visit the Museo de Las Iglesias de Chiloe to learn how the island's unique wooden churches, built by Spanish Jesuits in the 17th century, were constructed with native materials. Next, observe Humboldt and Magellanic penguins and other wildlife from a boat that takes you close to their natural habitats.
Balmaceda and Serrano Glaciers. Relish vistas of emerald hillsides, rugged mountains and tall waterfalls as you cruise on the Ultima Esperanza Fjord to view the impressive hanging glacier, Balmaceda. Then, take an invigorating walk through the unspoiled beauty of Bernardo O'Higgins National Park to see the spiky Serrano glacier nestled above a peaceful lake where tiny icebergs float. Chat about your outing over a hearty lunch at a Patagonian ranch.
Torres del Paine National Park. Spectacular, wild scenery awaits you on a scenic drive in this acclaimed national park,a UNESCO Biosphere Reserve. Gaze in wonder at mirror-like, aquamarine lakes,rivers of ice, golden fields and the jagged,granite peaks of the Torres, or Towers, of Paine. At the Salto Grande waterfall, hear the thunderous crash as water cascades from Lake Nordenskjöld into Lake Pehoé. Visit the Milodon Cave, where the remains of an extinct giant ground sloth were found.
Punta Arenas. On a panoramic tour, see the highlights of this historic port city on the strait of Magellan.
Friends and Family Welcome!
You don't have to be an NC State graduate to travel with WolfTreks!
Let's Get Social
For all the latest WolfTreks news, traveler photos and travel tips, join our Facebook group and follow us on Instagram.
WolfTreks Mailing List
Join our WolfTreks mailing list to receive all trip brochures and email information.