Voyage to the Ancient Empires
May 30 to June 7, 2021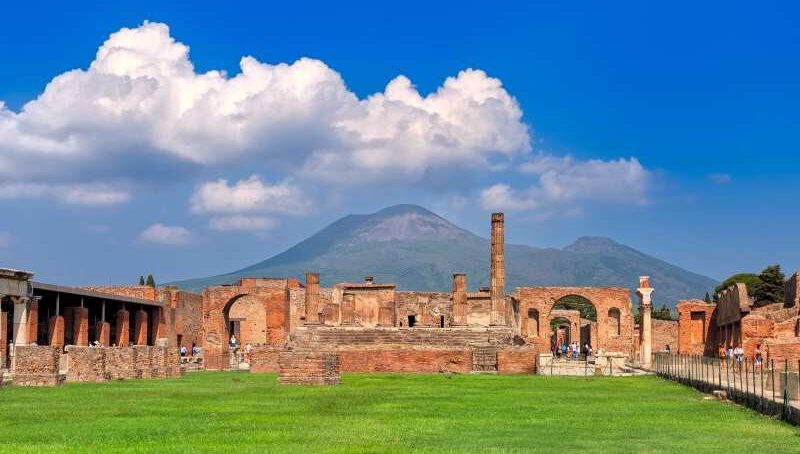 Starting Price: To come
Activity Level: Moderate
Travel type: Cruise
Tour Partner: Gohagan & Company
Brochure: To come
Reservations: To ask questions or make a reservation with a credit card, call WolfTreks Travel Manager Kathy Hart at 919-515-0508.
The Ancient Empires of Italy, Sicily and Malta have possessed an almost mythical appeal since Homer and Virgil extolled their virtues. From the classical perfection of Agrigento's Roman relics to the remarkably preserved Baroque monuments of Valletta and the elegant hillside retreat of Positano, this specially designed itinerary explores Europe's most storied villages, resplendent shores and prized remnants of bygone civilizations.
Immerse yourself in the timeless allure and cultural mélange of formidable nations that stood at the crossroads of the Mediterranean. Cruise among historic islands aboard the exclusively chartered, state-of-the-art, five-star Le Jacques Cartier, featuring the deluxe and exclusive Blue Eye, the world's first multi-sensory observation lounge. Featuring only 92 suites and staterooms, these small ships are able to call on ports inaccessible to larger vessels.
This outstanding itinerary cruises from Malta to Italy along two of Europe's most dramatic coastlines, through the fabled Strait of Messina and the Tyrrhenian and Mediterranean Seas. En route, see seven impressive UNESCO World Heritage sites, marvel at Italy's stunning Amalfi Coast, visit the quintessential colorful seaside village of Positano and see the charming town of Sorrento. Gain intimate insight into the Roman way of life in A.D. 79 at the excavated site of Pompeii and visit the legendary Isle of Capri. Discover Sicily's storied town of Taormina in the shadow of Mt. Etna; the legendary city of Syracuse, once the most powerful city of the ancient Greek world and today an open-air museum of monumental antiquities; and Agrigento's unforgettable Valley of the Temples. Experience the rich history of Malta, the island nation where St. Paul the Apostle was shipwrecked and the Order of the Knights of St. John, Caravaggio, Sir Walter Scott and Queen Elizabeth II once called home.
Onboard lecturers will further illuminate these ancient ports and scenic landscapes—once coveted territories of the world's most powerful empires.
Friends and Family Welcome!
You don't have to be an NC State graduate to travel with WolfTreks!
Let's Get Social
For all the latest WolfTreks news, traveler photos and travel tips, join our Facebook group and follow us on Instagram.
WolfTreks Mailing List
Join our WolfTreks mailing list to receive trip brochures and email information.