Riches of the Emerald Isle
August 15 to 26, 2021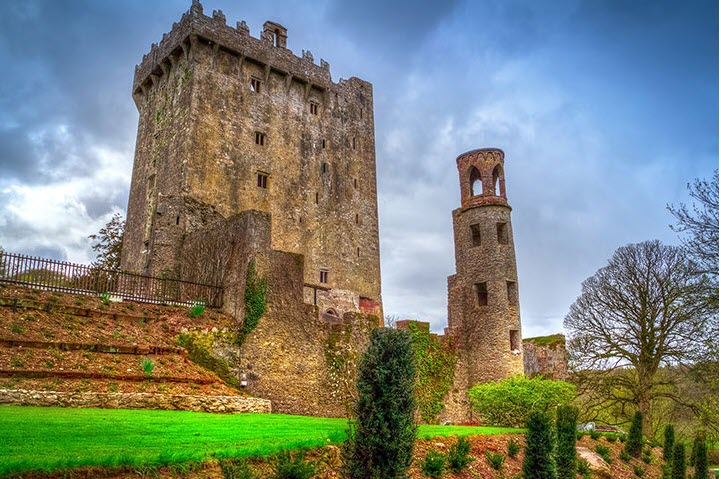 Starting Price: $5,045 per person. VAT is an additional $395. If booked before March 15, 2021, deduct an additional $250 per person. Airfare is not included.
Special Note: Limited to 24 travelers.
Activity Level: Moderate
Travel type: Land
Tour Partner: Alumni Holidays International (AHI)
Brochure: Download PDF
More information: NC State + AHI website
Reservations: To ask questions or make a reservation, call WolfTreks Travel Manager Kathy Hart at 919-515-0508 or book online using this link.
Dublin. Become acquainted with the lively Irish capital during a panoramic tour, thenvisit historic Trinity College and see the famous hand-illuminated Book of Kells, created by monks in the ninth century.
Rock of Cashel. Once the seat of kings, such as Brian Boru, this atmospheric sitebecame a medieval religious center, and the remains of the churches are a standout.
Jaunting Car Ride and Cruise. Ramble through serene Killarney National Park in a horse-drawn jaunting car, then delight in a pleasant boat trip on the Killarney Lakes.
Whiskey Tasting. Sip samples and learn more from a local expert.
Ring of Kerry. Journey along one of the world's most beautiful coastal drives. Watchborder collies maneuver a flock of sheep,then meet the local shepherd and ask questions about the dogs, farm life and the flock. Admire local villages and take in views of the pristine Killarney Lakes.
Dingle Peninsula. En route to Killarney,travel via this picturesque peninsula. Tour The Blasket Island Heritage Center, which honors the island's former residents, and enjoy some free time in Dingle.
Loop Head Peninsula. Incredible scenery lies on either side of you as you head to thetip of this headland that juts out between the Atlantic Ocean and the Shannon Estuary. Relax over lunch before touring the Loop Head Lighthouse and the keeper's cottage.
Ennis Tour. Delve into the history and folklore of County Clare's capital city.
The Burren and Cliffs of Moher. Witness this striking landscape of karstic limestone formations and diverse plants.Enjoy a presentation at the Burren Centre,then follow local expert Tony Kirby on a fascinating walk. View the Poulnabrone dolmen, a portal tomb from 2500–2000 B.C.Then, drive along the coast to the majestic Cliffs of Moher, which rise 700 feet above the Atlantic Ocean.
Aran Island of Inish more (Inis Mór). Take a ferry across Galway Bay to the largest of the Aran Islands, and explore this starkly beautiful locale where people havelived since the Stone Age. See the Bronze Age stone fort ruins of Dun Aengus.
Field to Fork Dining. Meet the owners of the Longueville House and learn how they revitalized the 500-acreestate to achieve their field to fork vision.Savor a very special dinner prepared by the chef-owner that showcases freshly picked ingredients from the farm and gardens.
Friends and Family Welcome
You don't have to be an NC State graduate to travel with WolfTreks!Search for a block
Let's Get Social
For all the latest WolfTreks news, traveler photos and travel tips, join our Facebook group and follow us on Instagram.
WolfTreks Mailing List
Join our WolfTreks mailing list to receive trip brochures and email information.