Rhine Highlights
July 11 to 18, 2021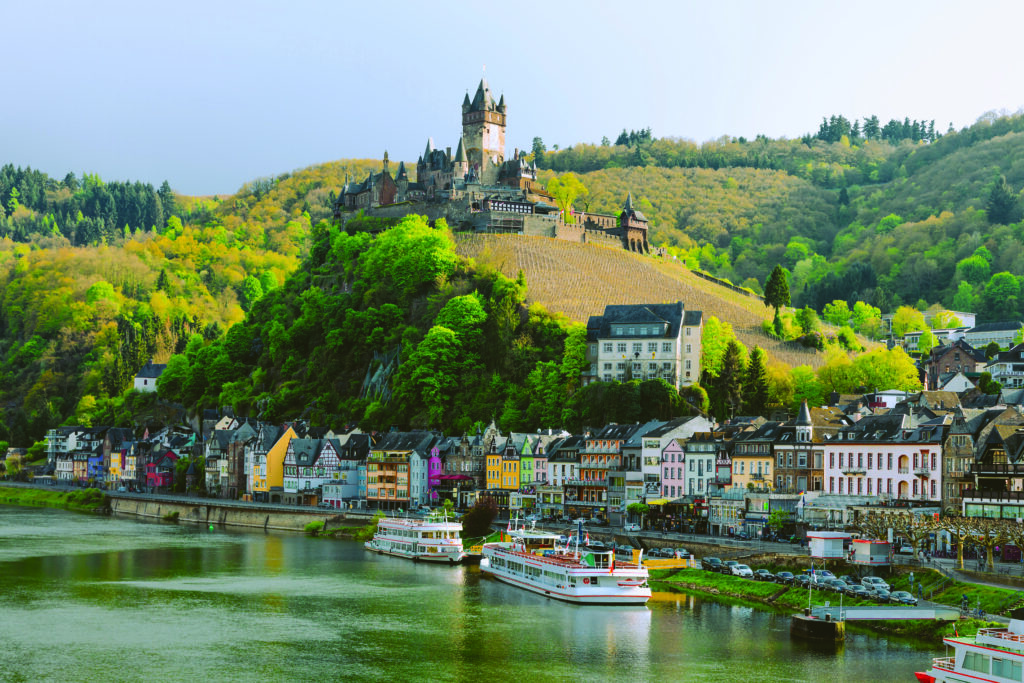 Starting Price: $3,999 per person,double occupancy, air not included
Activity Level: Moderate
Travel type: River Cruise
Tour Partner: Go Next
More information: NC State + Go Next website
Reservations: To ask questions or make a reservation, call WolfTreks Travel Manager Kathy Hart at 919-515-0508 or book online using this link.
Discover the romantic towns of the Rhine River on this all-inclusive trip with Scenic Cruises. Board the Scenic Jasper and enjoy a welcome reception. Then, spend a day exploring the iconic canals of Amsterdam, or discover the charming towns of Volendam and Edam. Make your way to Cologne, where you may choose to stroll the town and get up close to the filigree twin towers of the famous cathedral, or else discover the Schloss Drachenburg, a neo-Gothic castle. Next, take a guided tour of Koblenz, a historic city that straddles two of Europe's most beautiful rivers. Alternatively, explore Cochem, a medieval gem that rests on the banks of the Moselle. From Mannheim, travel with a guide to Heidelberg and visit Heidelberg Castle, which contains some of the most important Renaissance structures north of the Alps, or join a guide for walking tour in Heidelberg. This evening, enjoy a private concert at a baroque palace. Arrive in Baden-Baden, a spa town in southwest Germany famous for its Roman baths. Join a guide for a tour of the town and the ruins of the baths, or perhaps take an invigorating hike to Hohenbaden Castle. Your river cruise will end in Basel, but first, stop in Strasbourg, where you'll discover La Petite France and stroll through the Old Town with its half-timbered houses and distinctive Alsatian winstubs. Alternatively, journey to Mittelbergheim in Alsace and sample some of the best wines the region has to offer.
Friends and Family Welcome!
You don't have to be an NC State graduate to travel with WolfTreks!
Let's Get Social
For all the latest WolfTreks news, traveler photos and travel tips, join our Facebook group and follow us on Instagram.
WolfTreks Mailing List
Join our WolfTreks mailing list to receive trip brochures and email information.