Polar Bears & Beluga Whales
July 19 to 25, 2021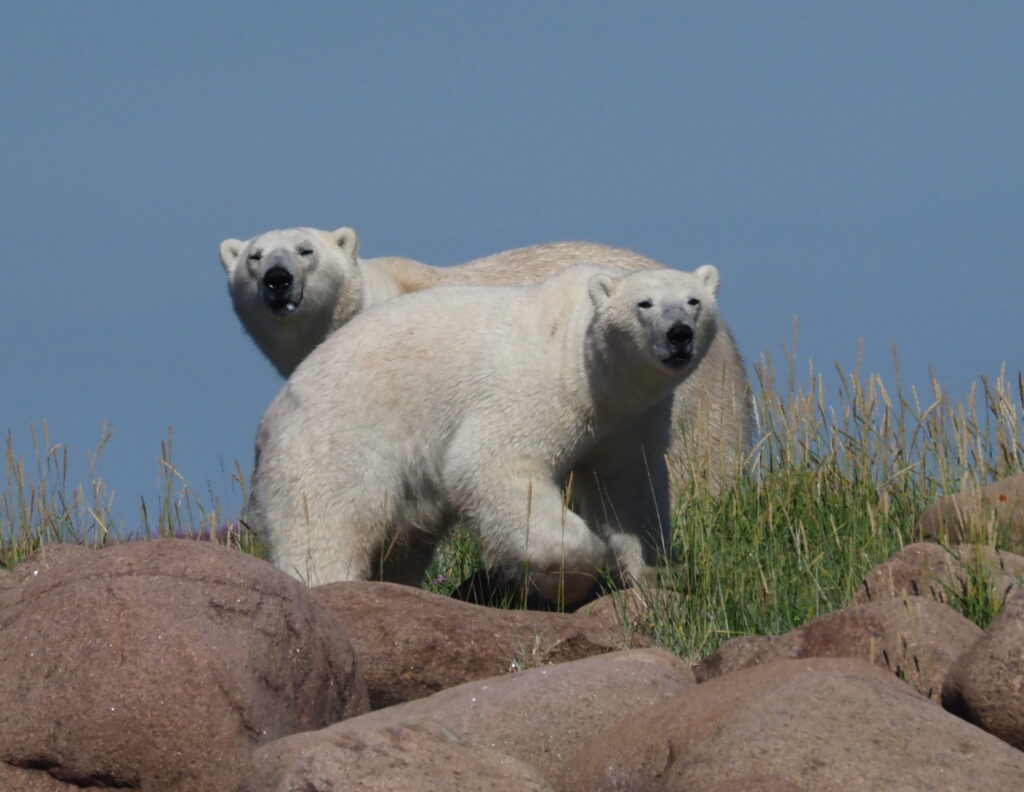 Starting Price: $4,995 per person, double occupancy, airfare not included
Activity Level: Moderate
Travel type: Land
Add-Ons: Winnipeg Pre-Tour
Tour Partner: Orbridge
Brochure: Download PDF
More information: NC State + Orbridge website
Reservations: To ask questions or make a reservation, call WolfTreks Travel Manager Kathy Hart at 919-515-0508 or book online using this link.
Head north and discover the beauty and wildness of Churchill, Manitoba. This small town on the banks of the Hudson Bay is known for hosting polar bears in the fall. During summer, visitors can possibly spot polar bears along the local shores before they return to the pack ice when it forms in early winter. Summertime is also when the bears share the area with more than 60,000 beluga whales—who come to feed, mate, and give birth in the shallow waters—as well as a wide variety of other wildlife. Come and see this annual exhibition that can only be found here in the Canadian north, and meet the local people who call it home. Pioneering spirits and welcoming smiles are waiting for you.
Highlights
Begin in Winnipeg with a private reception and three-course welcome dinner at Assiniboine Park Zoo along with a presentation on polar bears. In Churchill, stay at the iconic Lazy Bear Lodge, hand-built by local pioneer Wally Daudrich from stone and reclaimed boreal forest timbers. Embark upon two separate water tours of Hudson Bay to see and photograph many of the 60,000 beluga whales that inhabit the area. Keep an eye out for polar bears, caribou, seals, and a multitude of bird species found along the shore.
Aboard the Arctic Crawler, venture out onto stark and beautiful landscapes, stopping to enjoy the scenery as you search for arctic hare, snowy owl, ptarmigan, or arctic fox. Choose between two optional guided excursion activities (additional fee): a three-hour kayaking tour or a three-hour AquaGliding tour. Visit Churchill's Itsanitaq Museum for an exploration of indigenous ways of life while viewing remarkable examples of Inuit craftsmanship. Meet an energetic team of sled dogs and their experienced handler, then climb into a dog cart for your own exciting ride.
Friends and Family Welcome!
You don't have to be an NC State graduate to travel with WolfTreks!
Let's Get Social
For all the latest WolfTreks news, traveler photos and travel tips, join our Facebook group and follow us on Instagram.
WolfTreks Mailing List
Join our WolfTreks mailing list to receive trip brochures and email information.