Myths, Mayans & Marinas
February 16 to 26, 2021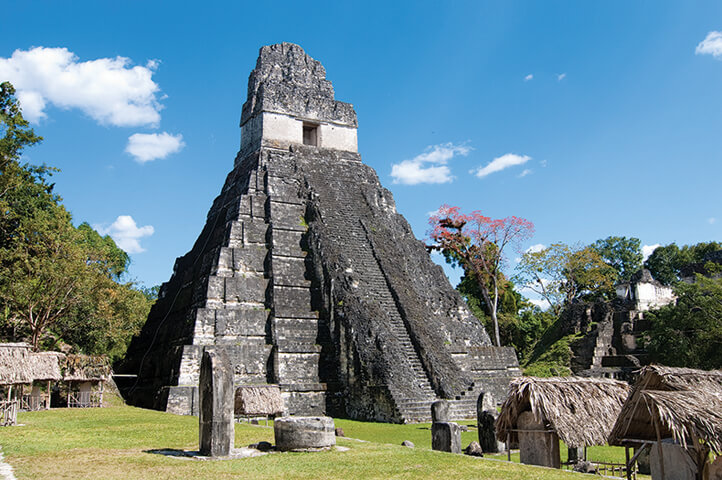 Starting Price: $2,599 per person, double occupancy, air included
Activity Level: Easy
Travel Type: Ocean Cruise
Tour Partner: Go Next
More information: NC State + Go Next website
Reservations: To ask questions or make a reservation with a credit card, call WolfTreks Travel Manager Kathy Hart at 919-515-0508 or book online using this link.
Come with us to immerse yourself in tropical myths and legends on this 10-night cruise aboard Oceania Cruises' Riviera. Begin your journey in Miami, a must-see hotspot rich with the influence of Caribbean and Latin American culture. From there, sail to Cozumel, a tropical haven with crystal waters and stunning beaches, which also acts as a gateway to the nearby ruins of Chichén Itzá. In Costa Maya, discover the ruins of Chacchoben, some of which are still being excavated. Then continue to Roatán, which rests on the Great Mayan Reef—an exposed ancient coral reef that rises 890 feet above sea level. Make a stop in Santo Tomás de Castilla, a starting point for adventures in Tikal National Park, one of the most important sites in the Mayan civilization. Discover the island paradise of Harvest Caye before sailing on to Belize City, a destination teeming with Mayan culture and artifacts. On your journey back to Miami, stop in Key West, once home to renowned author Ernest Hemingway.
Friends and Family Welcome!
You don't have to be an NC State graduate to travel with WolfTreks!
Let's Get Social
For all the latest WolfTreks news, traveler photos and travel tips, join our Facebook group and follow us on Instagram.
WolfTreks Mailing List
Join our WolfTreks mailing list to receive trip brochures and email information.