Japan in Bloom
March 31 to April 11, 2011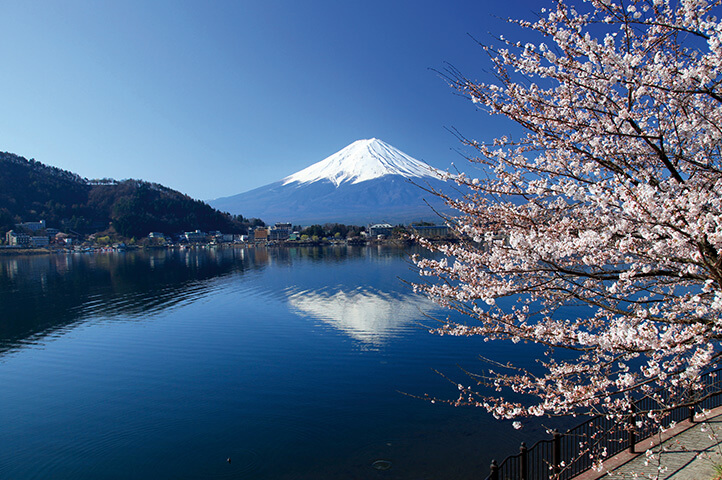 Starting Price: $4,595 per person, double occupancy, air included
Activity Level: Moderate
Travel Type: Ocean Cruise
Optional Add-On: Tokoyo Pre-Tour
Tour Partner: Go Next
More information: NC State + Go Next website
Reservations: To ask questions or make a reservation with a credit card, call WolfTreks Travel Manager Kathy Hart at 919-515-0508 or book online using this link.
Explore ancient traditions and natural wonders on the island nation of Japan during this ten-night cruise aboard Oceania Cruises' elegant Nautica. Embark in Tokyo and sail to Shimizu to catch a glimpse of the majestic Mt. Fuji through the cherry blossoms. Stop off in Kyoto, where shrines and temples abound in this former imperial capital of Japan. Visit Hiroshima to dine in one of the city's upscale restaurants or visit the Hiroshima Peace Memorial. Sail through the Kanmon Straits and then take in sweeping vistas of the natural and urban landscapes in Busan, the second-largest city in South Korea. See Nagasaki, where the many monuments and museums celebrate four hundred years of tradition. Before the ship returns to Tokyo, enjoy a day in the friendly city of Kagoshima, where Japan's most active volcano, Sakurajima, regularly puts on a show.
Friends and Family Welcome!
You don't have to be an NC State graduate to travel with WolfTreks!
Let's Get Social
For all the latest WolfTreks news, traveler photos and travel tips, join our Facebook group and follow us on Instagram.
WolfTreks Mailing List
Join our WolfTreks mailing list to receive trip brochures and email information.