Civil Rights – A Journey to Freedom
April 17 to 21, 2021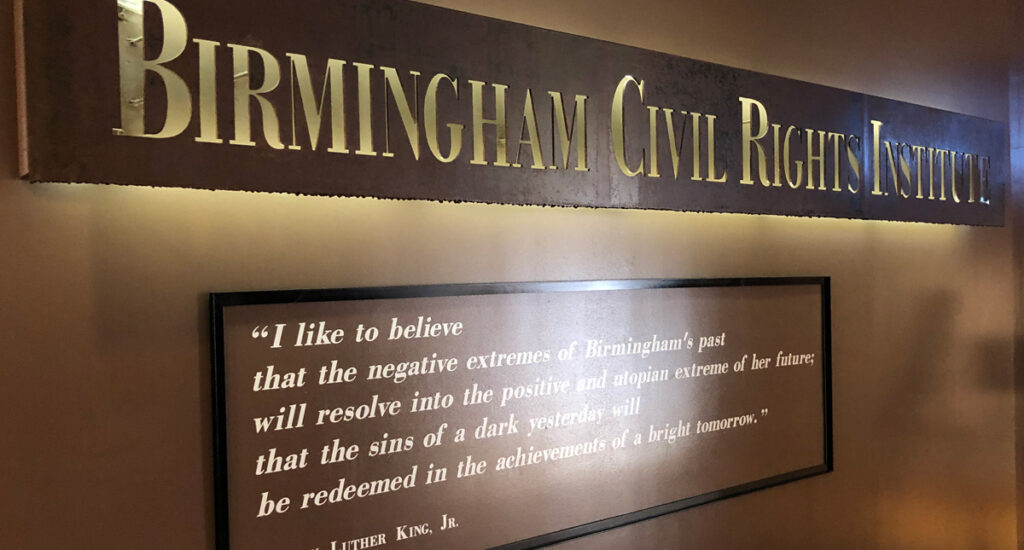 Starting Price: $2,995 per person, double occupancy, air not included
Activity Level: Easy
Travel Type: Land
Optional Add-Ons: Muscle Shoals Post-Tour
Tour Partner: Orbridge
Brochure: Downloadable PDF
More information: NC State + Orbridge website
Reservations: To ask questions or make a reservation with a credit card, call WolfTreks Travel Manager Kathy Hart at 919-515-0508 or book online using this link.
The Civil Rights Movement of the 1950s and 1960s re-shaped the history of the United States and the world—leaving a legacy that is both vibrant and inspiring, but also fragile. In Alabama, in the cities of Montgomery, Birmingham, and Selma, the Movement's national leadership took shape and tens of thousands of people came together to advance the cause of justice against remarkable odds and violent resistance. Experience the people, places, and events that ignited change and defined a pivotal period in American history, while learning from actual foot soldiers of the struggle—whose rich and moving stories bring a history of unforgettable tragedy and irrepressible triumph to life.
Program Highlights
Visit the prominent locations integral to the Civil Rights Movement that many have only read about in books, including Kelly Ingram Park in Birmingham and the Edmund Pettus Bridge in Selma. Retrace the footsteps and learn more of central figures, including Dr. Martin Luther King, Rosa Parks, and Rev. Fred L. Shuttlesworth. Treasure the opportunity to hear first-hand the powerful accounts of foot soldiers' struggles and triumphs with interactive discussions.
Meet quiltmakers from Gee's Bend to discuss their art. Join choir members for a musical program that outlines the origins of Negro spirituals and how these songs were integrated into the first independent black churches and how choirs supported Dr. King on his trips around the United States. Afterward, enjoy a delicious dinner with the group.
Visit the Birmingham Civil Rights Institute and the National Memorial for Peace and Justice—two institutions that have taken diverse and complementary approaches to telling the rich and moving stories of the Civil Rights Movement and of America's history of racial inequality. Gather together at Dexter Avenue King Memorial Baptist Church. Celebrate the accomplishments of pioneering African-American aviators at the Tuskegee Airmen Historic Site.
Delight in a farewell lunch accompanied by true southern hospitality at the private restored antebellum home of Ms. Sandy Taylor, the retired Superintendent of the National Park Services Tuskegee Site.
Friends and Family Welcome!
You don't have to be an NC State graduate to travel with WolfTreks!
Let's Get Social
For all the latest WolfTreks news, traveler photos and travel tips, join our Facebook group and follow us on Instagram.
WolfTreks Mailing List
Join our WolfTreks mailing list to receive trip brochures and email information.