Byzantine Sojourn
October 17 to 28, 2021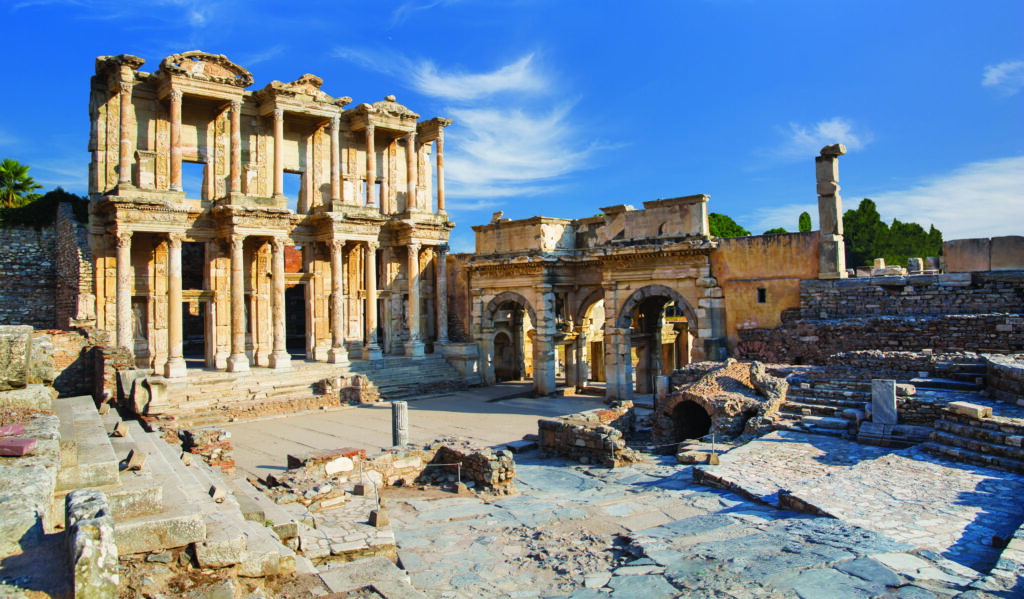 Starting Price: $2,999 per person, double occupancy, airfare included from select cities
Activity Level: Moderate
Travel type: Cruise
Add-Ons: Istanbul Pre-Cruise
Tour Partner: Go Next
More information: NC State + Go Next website
Reservations: To ask questions or make a reservation, call WolfTreks Travel Manager Kathy Hart at 919-515-0508 or book online using this link.
Experience historic treasures of the Mediterranean on this ten-night cruise aboard Oceania Cruises' Riviera. Embark in Istanbul, a city astride two continents, and set sail for Kavala. Explore this ancient city's cultural landmarks like the Turkish Imaret and the Kamares aqueduct, or travel to discover the nearby ruins of Philippi, an incredible UNESCO-listed archaeological site. From your port in Kuşadasi, venture to Ephesus to see blockbuster sights like the Library of Celsus and the Great Theater. Next, wander through legendary Athens to take in its astounding array of historic attractions—from the Parthenon to the Acropolis. In Katakolon, relax at a charming seaside café or head inland to the site of ancient Olympia, where the Olympic Games commenced in 776 BC. Cruise the Adriatic Sea to Kotor, a medieval walled city with narrow streets and Venetian architecture, then continue to Dubrovnik, the "Pearl of the Adriatic." Stroll the pedestrian-only Old Town and check out its chic shops and cafés. Your adventure will conclude with a day exploring the canals and ornate plazas of Venice, but before that, make a stop in Ravenna. Once the western capital of the Roman Empire, today Ravenna is an off-the-beaten-path beauty filled with Byzantine charm. Discover its eight UNESCO-listed churches and mausoleums adorned with captivating early Christian mosaics and frescoes.
Friends and Family Welcome!
You don't have to be an NC State graduate to travel with WolfTreks!
Let's Get Social
For all the latest WolfTreks news, traveler photos and travel tips, join our Facebook group and follow us on Instagram.
WolfTreks Mailing List
Join our WolfTreks mailing list to receive trip brochures and email information.