Ancient Greece
October 15 to 23, 2021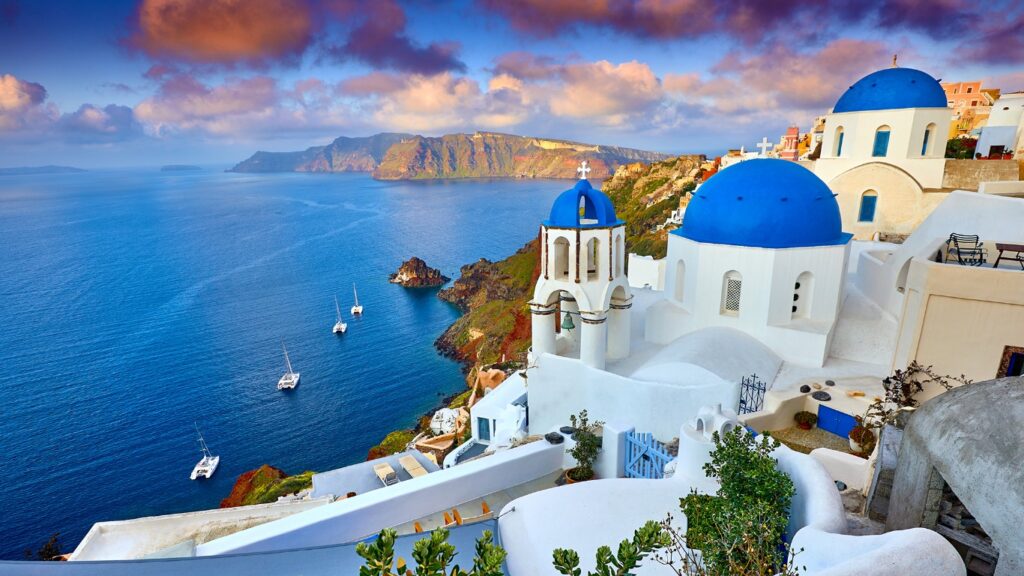 Starting Price: $4,895 per person, double occupancy, airfare not included
Activity Level: Moderate
Ship Diagram: Le Bougainville
Add-Ons: Ancient Athens Pre-Tour and Delphi and Thebes Post-Tour
Tour Partner: Gohagan & Company
Brochure: Brochure PDF
Reservations: To ask questions or make a reservation, call WolfTreks Travel Manager Kathy Hart at 919-515-0508.
Journey to the cradle of Western civilization and the classical world on our comprehensive Aegean odyssey exploring the beautifully preserved treasures and mythical landscapes of Ancient Greece. Cruise to halcyon islands and uncover layers of architectural history aboard the exclusively chartered, state-of-the-art, five-star Le Bougainville and presents the deluxe and exclusive Blue Eye, the world's first multi-sensory Observation Lounge. Featuring only 92 suites and staterooms, this elegant small ship is able to call on ports inaccessible to larger vessels.
Our epic voyage calls on Santorini, Delos, Mykonos, Pátmos, Rhodes and the Peloponnese peninsula—ancient destinations steeped in myth and history—and offers opportunities to, visit nine magnificent UNESCO World Heritage sites. Visit the extraordinary scenic wonder of Meteora, where 24 Orthodox monasteries, built in the 14th and 15th centuries, crown dramatic, soaring natural sandstone cliffs. Walk through the Sanctuary of Asklepios at Epidaurus, where the history of early Hellenic and Roman natural healing practices is engraved onto the exquisitely preserved stelai, or inscribed stone slabs, and the theater's amazing acoustics continue to resonate for audiences today. Learn more about contemporary Greek island life during the exclusive Island Life® Forum, where you will meet and engage with local residents. Enjoy guided tours in these fabled destinations and experience the time-honored traditions and delights of traditional Greek villages at your own pace during the best time of the year.
Friends and Family Welcome!
You don't have to be an NC State graduate to travel with WolfTreks!
Let's Get Social
For all the latest WolfTreks news, traveler photos and travel tips, join our Facebook group and follow us on Instagram.
WolfTreks Mailing List
Join our WolfTreks mailing list to receive trip brochures and email information.