Black Alumni Society: Homecoming Virtual Events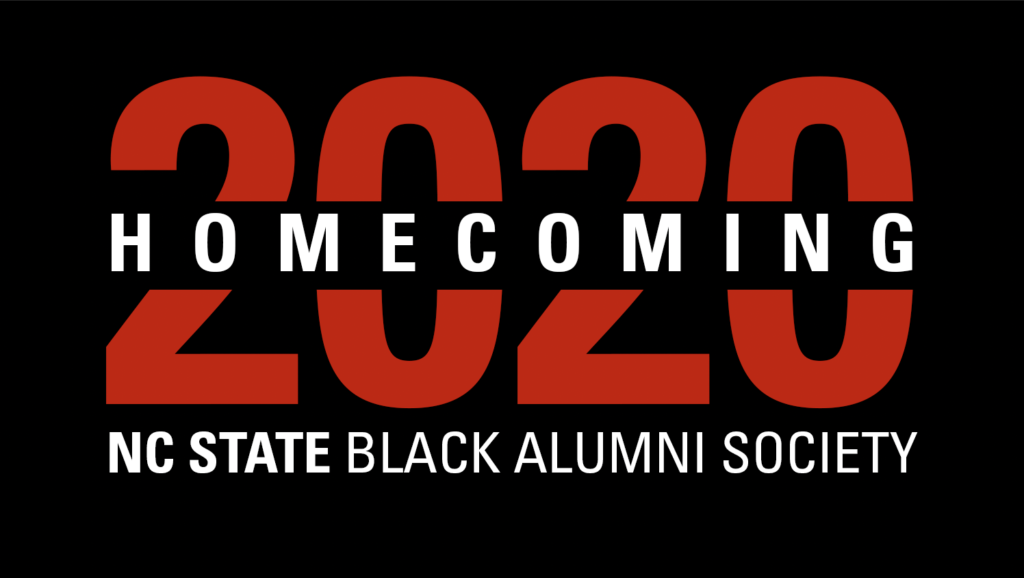 The 2020 Black Alumni Society Homecoming weekend is full of great events, including trivia, parties and brunch.
Click here to register for these Black Alumni Society events!
Leaders Leaving Legacies: Storytelling with the Black Alumni Society
Thursday | Nov. 12 | 6-7 p.m.
Ever wondered what it was like to be a Black student, faculty or staff member at NC State back in the day? Join the Black Alumni Society for a listening session with trailblazing BAS alums, faculty and staff from generations past where they'll share some of their experiences and why they, too, love the Pack.
Moderator
Sam Warren '12, President of BAS
Presenters to Include
Pat Gaddy
Jim Stewart '70
Diane '73 and Elwood Becton '73
Virtual Trivia with the Black Alumni Society and Latinx Alumni Network
Thursday | Nov. 12 | 8-9 p.m.
Expect twice the fun when the Black Alumni Society and Latinx Alumni Network collaborate. Join us for a chance to test your trivia skills against fellow members of the Pack and make new friends. The winners will receive NC State swag and bragging rights. Teams will be assigned randomly to allow you to meet new people from the Black Alumni Society and Latinx Alumni Network.
Virtual Night Party with DJ Hindu
Friday | Nov. 13 | 9:30-11:30 p.m.
In the lead-up to game day, reconnect with Black Alumni Society members during a night party with longtime BAS DJ, DJ Hindu. This event is guaranteed to put you, fellow alums and friends in the homecoming weekend mood.
The Black Alumni Society Backs the Pack: Virtual Day Party with DJ Double J
Saturday | Nov. 14 | 3-5 p.m.
Join the Black Alumni Society for a hype, virtual, multigenerational day party with DJ DoubleJ which is bound to set the tone for game day.
Waffles and Cocktails for the Culture
Sunday | Nov. 15 | 11:30 a.m. – 12:30 p.m.
Glasses up! Join the Black Alumni Society for brunch and a mix of African American history, storytelling and fun while whipping up Galloway and Beyond the Dress cocktails with innovative mixologist Tiffanie Barriere, and howling chicken and waffles featuring super crunch spicy chicken wings, pumpkin spice waffles and bourbon pecan maple syrup from award-winning chef Jessica Fulks Singleton '09. Barriere and her cocktails have been featured in such publications as Imbibe, Difford's Guide, Creative Loafing, Forbes, Essence, Southern Living, The Bitter Southerner, Washington Post and Garden & Gun. Singleton is a fashion designer, home cook, blogger and an overall creative who believes that eating together and engaging in fellowship builds both relationships and bridges to understanding each other.
Pass the Plate: Gospel Brunch Mix with DJ Double J
Sunday | Nov. 15 | 1-3 p.m.
Join the Black Alumni Society as we wrap up Red and White Week with a Sunday service featuring a contemporary gospel remix from DJ Double J. In addition to hitting a praise dance, you'll want to pass the collection plate during this set.
Visit redwhiteweek.ncsu.edu for a complete list of NC State events happening during this year's Red and White Week.
Click here to see who's coming to the Black Alumni Society Homecoming events.
Questions? Contact the Engagement Team at nikki_bell@ncsu.edu.