NC State Holiday Ornaments
Deck the Halls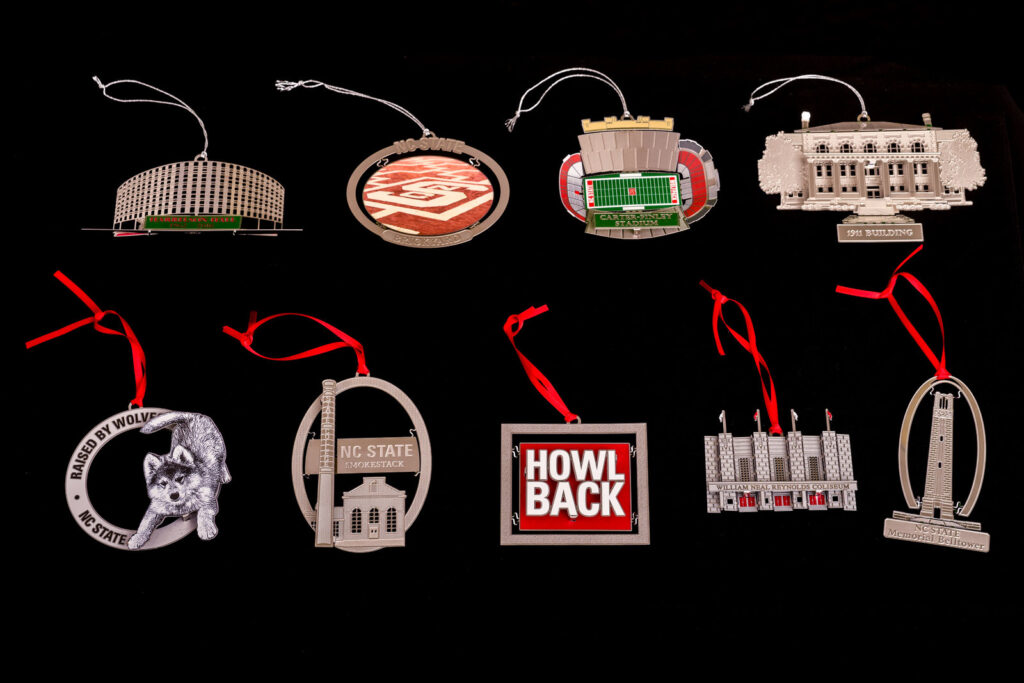 Looking for a gift they'll love this holiday? The Alumni Association offers several holiday ornaments that honor campus landmarks or themes, with more coming each year. All of the zinc ornaments are custom-designed and handmade in Brevard, N.C.
These ornaments are not available in stores and will be shipped within two weeks.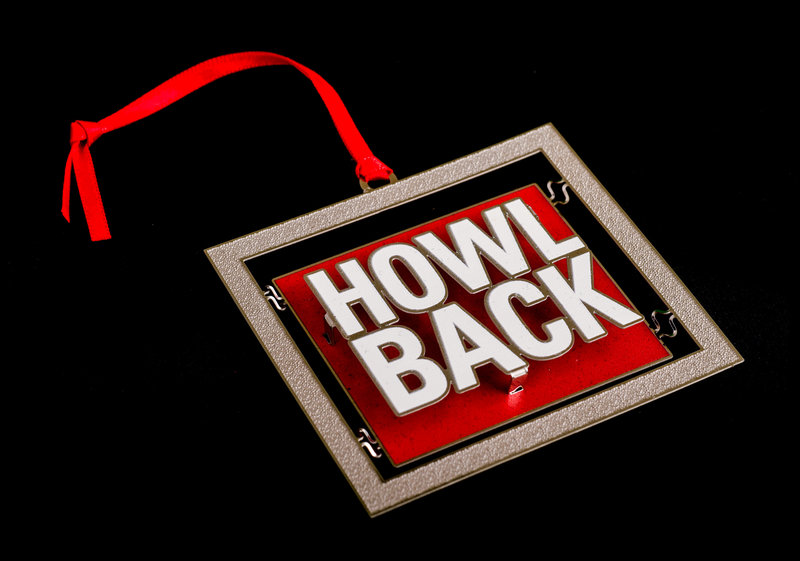 Howl Back
Howl Back by staying connected with NC State and fellow graduates. Manage an alumni network, welcome incoming students or help with reunion festivities!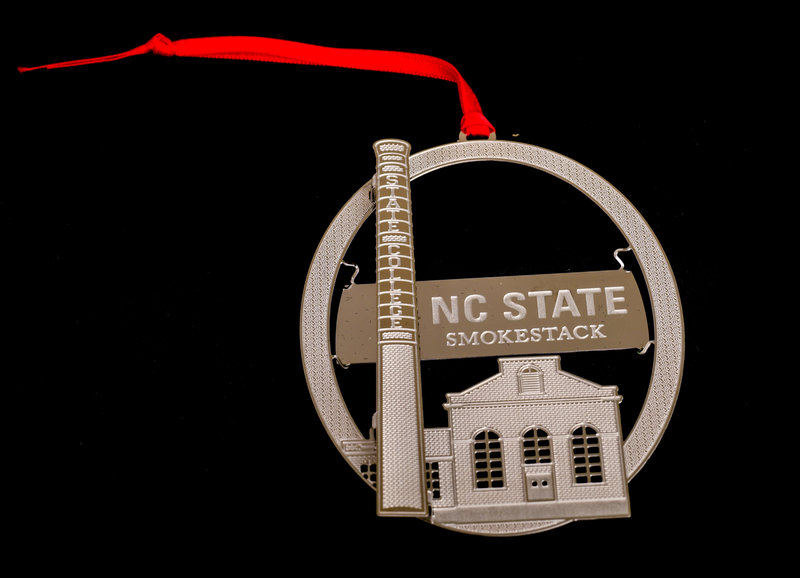 The Smokestack
Dating back to the mid-1920s, the Smokestack stands at 175 feet — taller than the Bell Tower. It remains a campus landmark, its bricks proclaiming "State College," hearkening back to the days when it was the moniker for the NC State College of Agriculture and Engineering.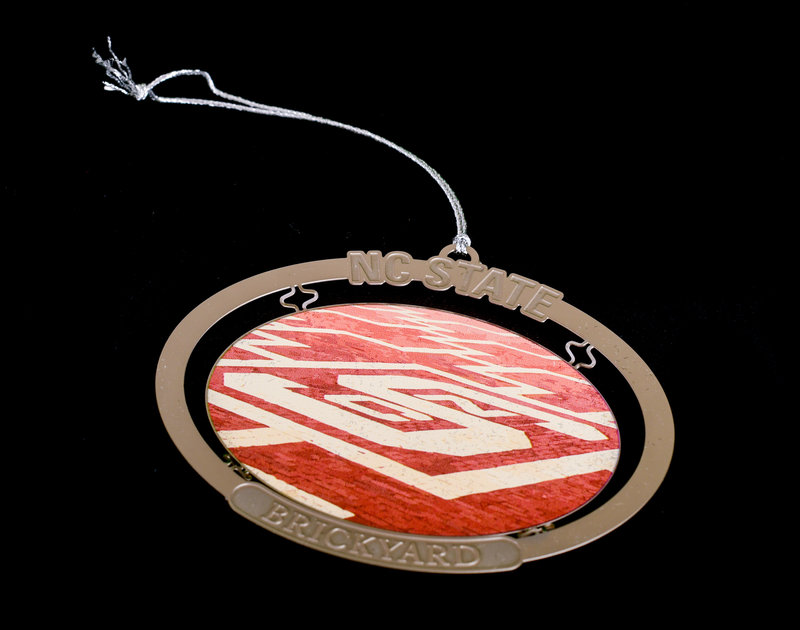 The Brickyard
The university community's beloved gathering spot for commemoration, protest and sorrow, the Brickyard celebrated its 50th birthday in 2018. The site is notable for the annual Habitat for Humanity Shack-A-Thon and many celebrations over the years, including the Wolfpack basketball team's magical 1983 national championship run.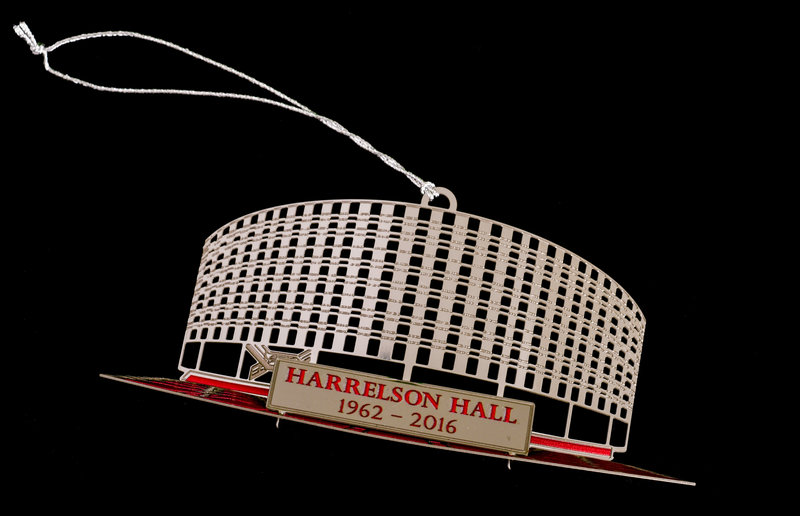 Harrelson Hall
For more than 50 years, Harrelson Hall flummoxed students with its circular design, spiral ramps and windowless classrooms. Designed and built in the early 1960s, the building's long reign as NC State's best-known oddity ended in 2016 with its demolition.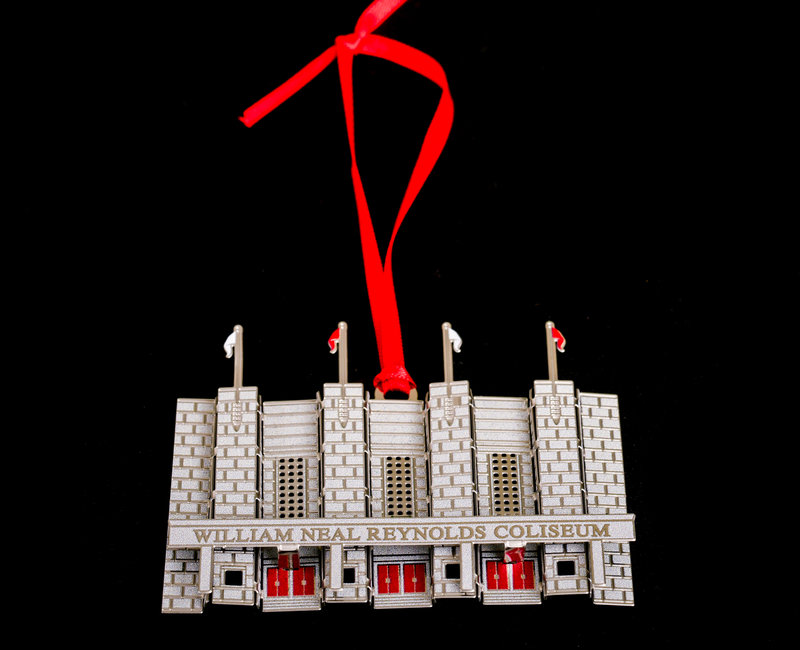 Reynolds Coliseum
Reynolds Coliseum first opened its doors in 1949, seating 12,400 fans, For years, it was the largest arena in the southeast, with many games and events taking place in the iconic building. Reynolds received a makeover in 2015, losing some seating but gaining space for the NC State Athletic Hall of Fame.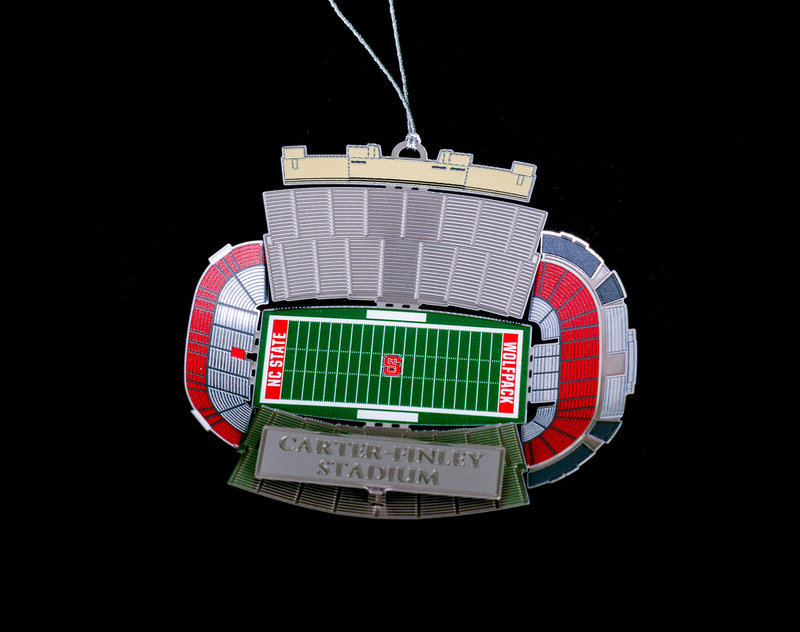 Carter-Finley Stadium
NC State's beloved Carter-Finley Stadium was completed in 1966, replacing the aging Riddick facility on campus. Today, the stadium seats nearly 60,000 fans. NFL greats Torry Holt '99, Philip Rivers '03 and Russell Wilson '10 called the stadium home, as did ACC legends Dennis Byrd '69 and Ted Brown '79.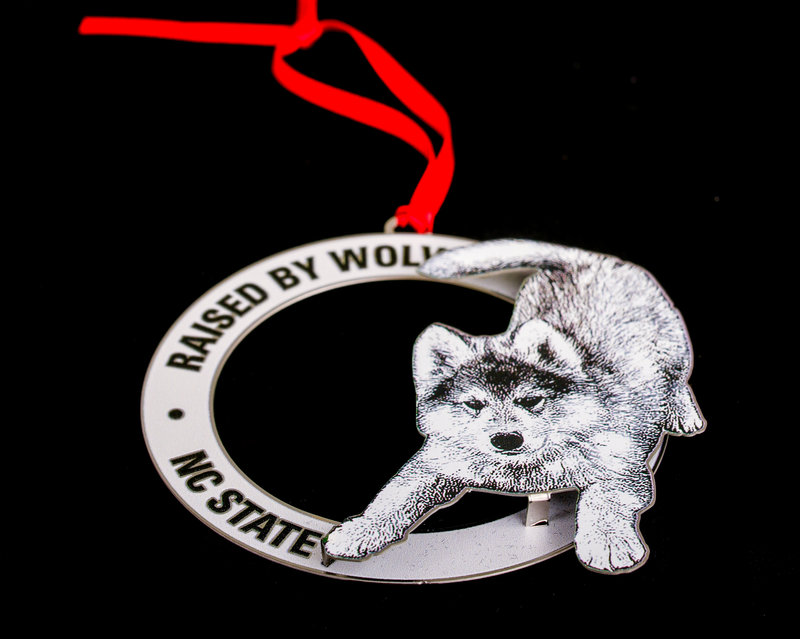 Raised by Wolves
The Raised by Wolves ornament celebrates families making NC State a tradition in their homes. So many families raise their children to not only love the Red and White — watching games together, dressing in Wolfpack apparel and singing the fight song — but follow in their footsteps as NC State graduates.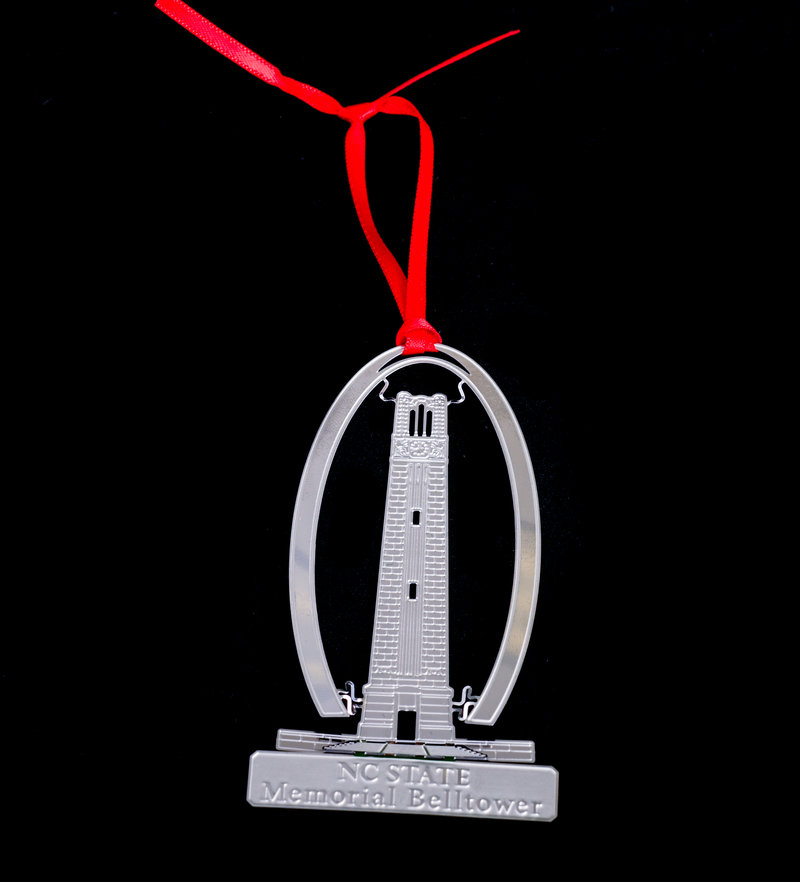 The Memorial Belltower
NC State's most iconic landmark, the Alumni Memorial Belltower was originally built to commemorate Wolfpack alumni who fought and died in World War I. Today, the tower serves as a gathering place for students and an inspirational monument honoring NC State alumni who gave their lives in service of the nation.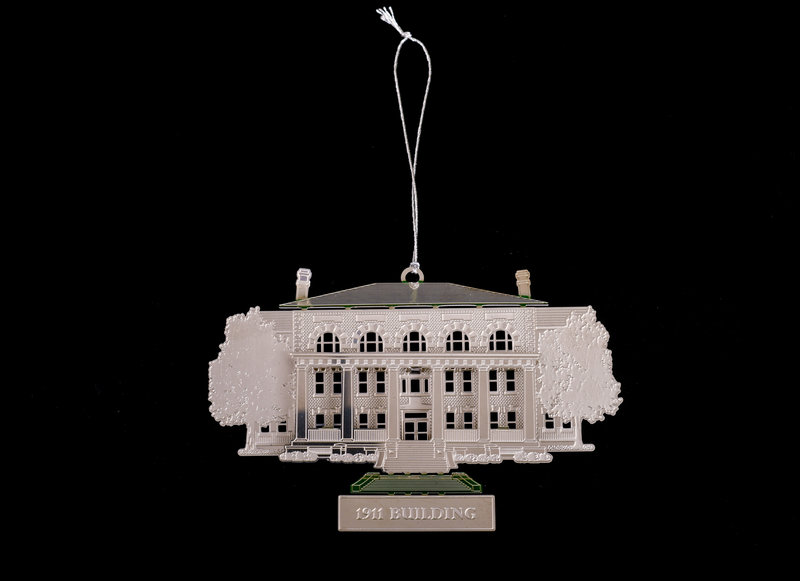 1911 Building
A Victorian-style building that reigns over the Court of North Carolina like a queen sitting on her throne, the 1911 building was named for the Class of 1911, who endured hazing their freshman year and vowed to stop the practice of harassing new students.
Questions? Contact Carol Clark at 919.515.0559 or csclark2@ncsu.edu.