Bricks and Pavers
Leave a Legacy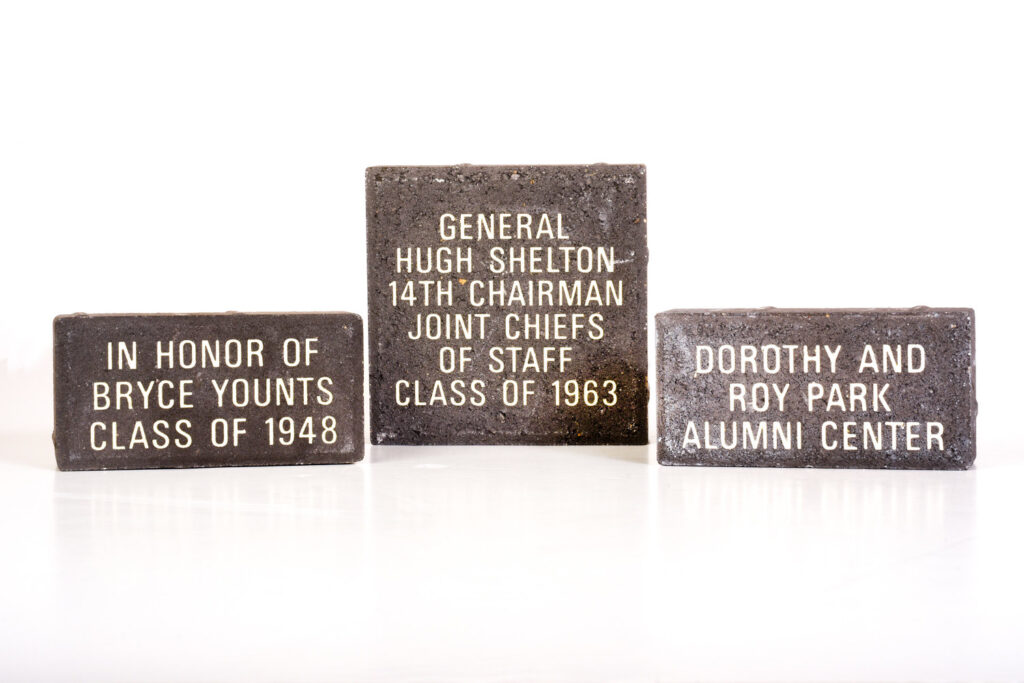 Alumni Association members save $50 on the purchase of a brick or paver in the J. Patrick and Anne Ferebee-Gavaghan Family Donor Plaza at the Dorothy and Roy Park Alumni Center.
Honor your lifelong Wolfpack connections—or the people who made them possible for you—with an engraved brick or paver.
List your class year, major, profession or extracurricular interests.
Your brick is embedded in the Park Alumni Center plaza for generations to see and, as a member, you receive a discount on your purchase.
The four-by-eight-inch brick ($150 or $100 for members) holds three lines of text and 14 characters per line.
The eight-by-eight-inch paver ($250 or $200 for members) holds six lines of text and 14 characters per line.
Once your order is placed, you will receive a Gift of Appreciation certificate suitable for framing to present to the recipient.
Questions? Contact Carol Clark at 919.515.0559 or csclark2@ncsu.edu.